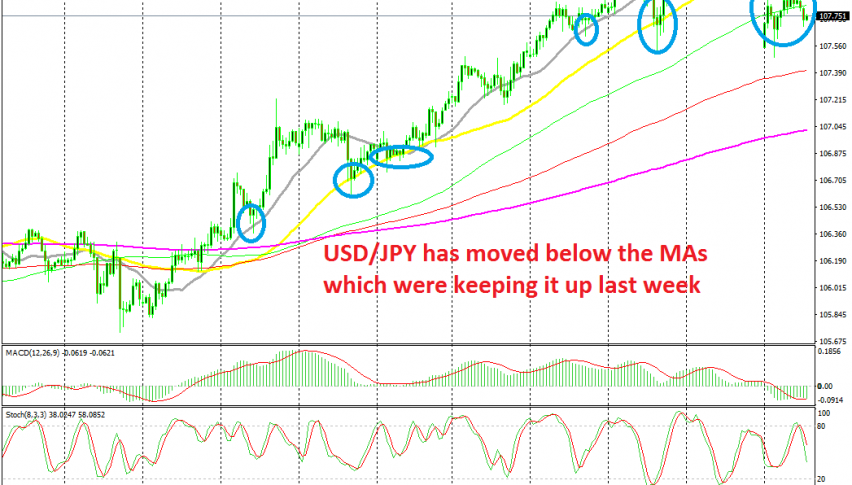 Shorting USD/JPY as the Tide Shifts
USD/JPY has been on a bullish trend for the past two weeks as the sentiment improved in financial markets on softer tones from US and China. The trend has been pretty strong since the smaller moving averages have been providing support, pushing the price higher.
The 20 SMA (grey) has been defining the trend on the H1 chart during this period, but when the pullbacks were deeper, the 50 SMA (yellow) took its place. The trend remained intact until the end of last week, but the attack on Saudi oil processing facility overnight changed the tide.
Crude Oil made a massive move on that news, but the impact on other markets was minimal. Nonetheless, that has changed the situation for USD/JPY. This pair has slipped below these two moving averages after it opened with a bearish gap lower last night.
The price retraced higher during the Asian session, but the 20 SMA turned into resistance and the price formed a few upside-down hammer candlesticks. That was a bearish reversing pattern and a sign that the trend had shifted for the moment.
So, we decided to take that opportunity and go short on this pair. We are already in profit, but let's see how far the sellers can push downwards.