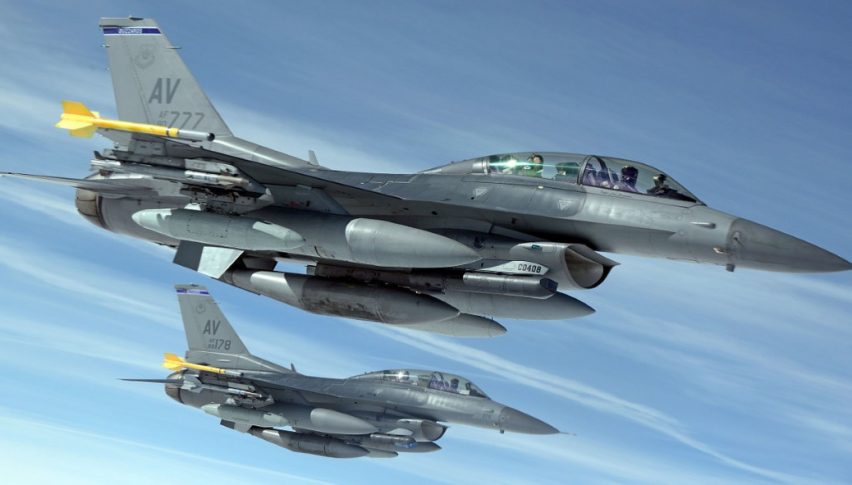 U.S. Indices Stumble Following Saudi Attack
U.S. stocks have opened Monday's action lower, losing some of last week's momentum. For the first half-hour of trade, the DJIA DOW (-75). S&P 500 SPX (-6), and NASDAQ (-17) have fallen into the red. The bearish action is being chalked up to Sunday's Houthi drone attack on two major Aramco oil installations in Saudi Arabia. Industry insiders are estimating that 50% of the facility's production capacity has been temporarily knocked offline.
In response to the attack, U.S. President Trump authorized the release of oil from the American Strategic Petroleum Reserve. The directive was announced via Twitter Sunday evening. Trump attempted to reassure the markets by concluding the series of tweets with a "PLENTY OF OIL!" proclamation. Thus far, energy traders are skeptical, driving WTI crude oil above $60.50.
On the economic news front, the NY Empire State Manufacturing Index (September) was released during the pre-market hours. The figure came in at 2.0, down from the previous release (4.8) and well under projections (4.0). 
The attack has prompted a swift run to safe-havens and WTI crude oil. Subsequently, stocks have taken a hit as "risk-off" is quickly becoming the word of the day. Between the Saudi attacks and a lagging NY Empire State Manufacturing Index, sentiment has quickly turned negative on Wall Street.
Saudi Attacks Send U.S. Stocks Lower
Coming into the session, the DJIA has posted a solid eight-session win streak. Today's negative open is challenging the bullish action as investors seek reassurance that the weekend incident in Saudi Arabia will be isolated.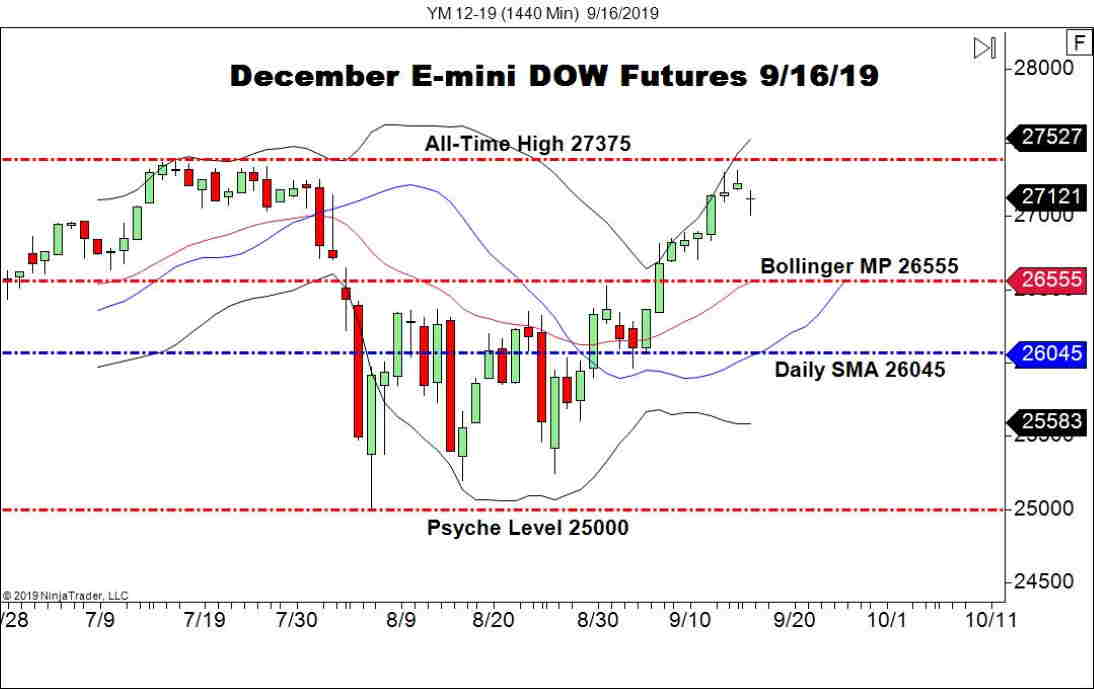 Overview: As far as the DJIA goes, values remain near all-time highs. Although the news out of Saudi Arabia is driving uncertainty, it will be a surprise to see prolonged weakness in the DJIA, S&P 500 and NASDAQ.