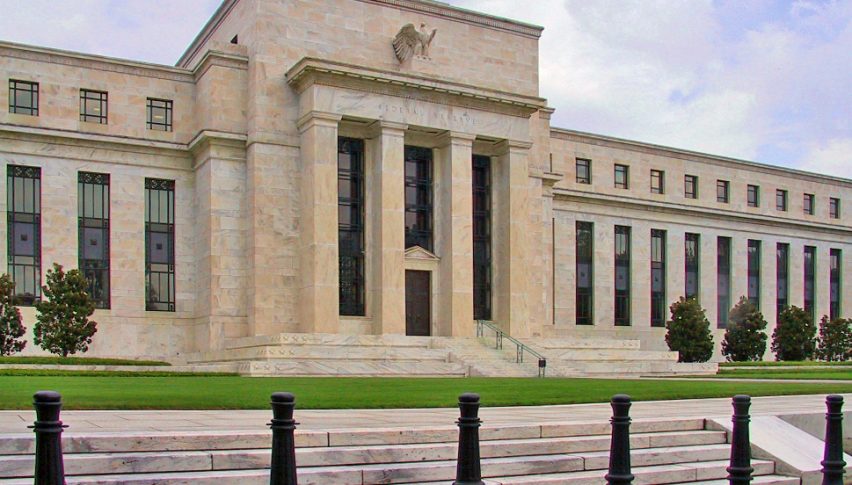 Gold Up Slightly As FED Meeting Approaches
Aside from the furious action in WTI crude oil, it has been a ho-hum pre-FED session on Wall Street. The U.S. indices are slightly in the red and the Greenback is beginning to lag vs the majors. Mounting losses against the euro and British pound have highlighted the action. 
The safe-havens are beginning to gain favor as the late-U.S. session approaches. Gold is trading to the green and the USD/CHF has given back early gains. In addition, it appears as though the USD/JPY may be in for a retracement. Right now, the markets are implying that tomorrow's expected rate cut may be in jeopardy. 
Earlier, we checked in on the CME FEDWatch Index for an idea of what traders are thinking in regards to tomorrow's FED Interest rate announcement. Yet again, we have seen a seismic shift in the probability of a ¼ point rate cut. At press time (1:20 PM EST), the odds are showing only a 40.4% chance of a ¼ point reduction in the Federal Funds rate. No adjustment is now favored, currently assigned a 59.6% chance of occurring. This is almost a 20% change from Monday at this time ― one has to wonder if someone is leaking information out of the FOMC meeting.
Gold Rallies Ahead Of FED Announcements
The mantra of many investors is "when in doubt, buy gold!" This is what we are seeing today, with December gold futures ticking higher as rate-cut uncertainty permeates the markets.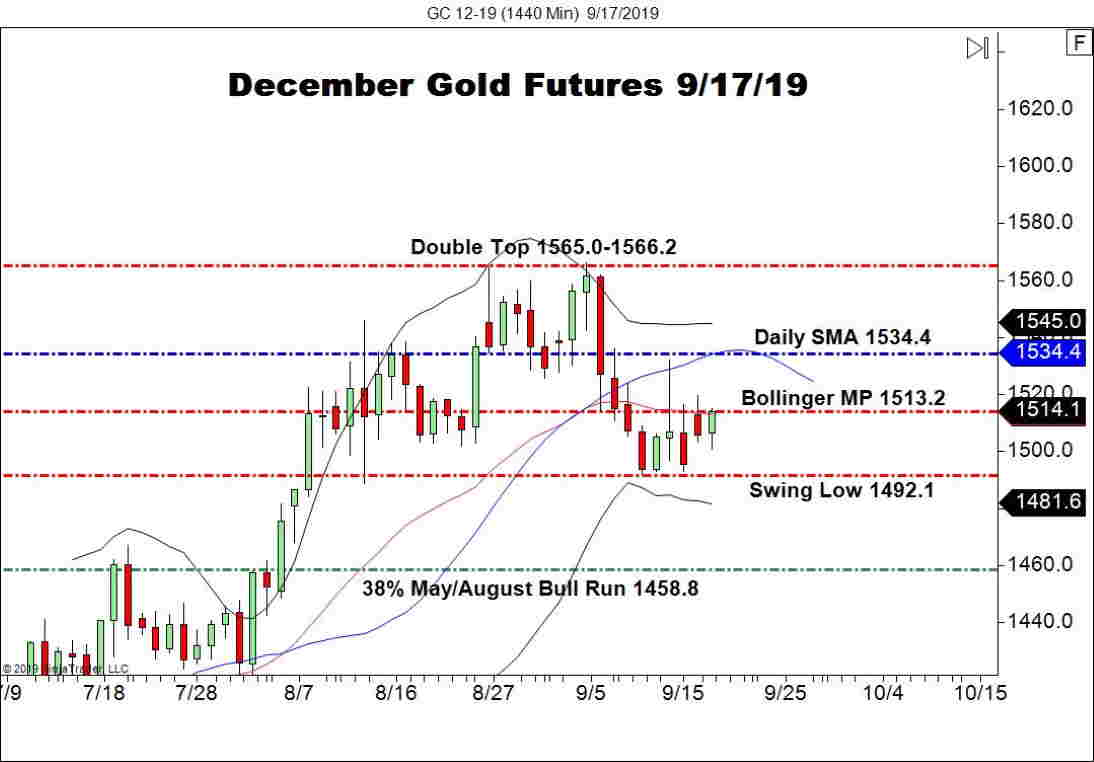 Here are two levels to watch for the late-U.S. session:
Resistance(1): Bollinger MP, 1513.2

Resistance(2): Daily SMA, 1534.4
Overview: At this point, the big story today is the shifting sentiment toward pending FED actions. If a rate cut doesn't come to pass, be on the lookout for the USD to extend recent gains and equities to pull back. 
For GOLD, we may be in for an extended consolidation period in the neighborhood of $1500.0 to $1525.0. Ultimately, the short-term action is going to depend on Jerome Powell and the FOMC. Given this level of uncertainty, it may be best to take a wait-and-see approach until the FED Announcements Wednesday at 2:00 PM EST.