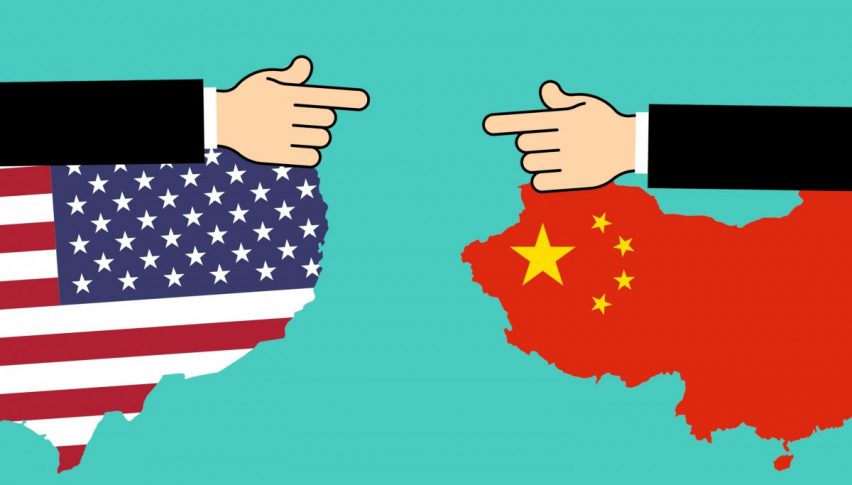 US-China Trade War: Latest Developments
Posted Tuesday, September 17, 2019 by
Arslan Butt
• 1 min read
China's Commerce Ministry confirmed earlier today that a delegation led by Vice Finance Minister Liao Min will visit Washington on Wednesday to start trade talks at the deputy-level. Talks are scheduled to start on Thursday and will lay the groundwork for the high-level meetings scheduled to take place in October.
According to US Chamber of Commerce Chief Executive Tom Donohue, US Trade Representative Robert Lighthizer is keen on finalizing a "real agreement" which would address all concerns, including IP theft, forced technology transfer, market access, subsidy, and more. While speaking at a news conference, Donohue also confirmed that both sides had made some progress on issues related to agriculture.
The US and China have been locked in a bitter trade dispute for more than a year, hiking tariffs on billions of dollars' worth of imports. Recent reports suggest that while the dispute could take a lot longer to get completely resolved, US President Donald Trump and Chinese President Xi Jinping could consider signing an interim trade deal to calm the markets in October.