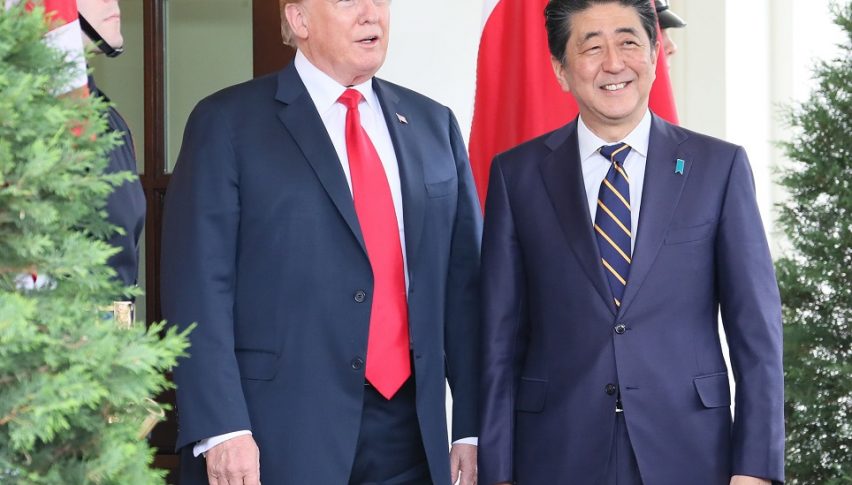 US-Japan Trade Deal Within This Month: Trump
Posted Tuesday, September 17, 2019 by
Arslan Butt
• 1 min read
On Monday, President Trump confirmed that the US and Japan have arrived at initial trade agreements that do not require congressional approval. Trump addressed a letter to the US Congress in which he stated his intentions to enter into trade agreements with Japan under the "last track" approval process without a vote from Congress.
The trade agreements will detail tariff deals between the two countries and also cover the issue of digital trade between them. In August, Trump and the Japanese PM Shinz0 Abe had hinted at the upcoming trade deal and how it included provisions for reduced tariffs on agricultural and industrial goods, but excluded automobiles.
This "initial" trade deal is expected to be signed by both leaders in the coming weeks, possibly during Abe's visit to the US later this month. Earlier today, we also heard from the Japanese Finance Minister Taro Aso on the trade deal, who expressed hope that the trade deal could be finalized within this month.
While addressing the media, Aso also confirmed that the trade deal will not include 'currency provision', a concern aimed at rectifying devaluation of currency to maintain competitive advantage in international trade.