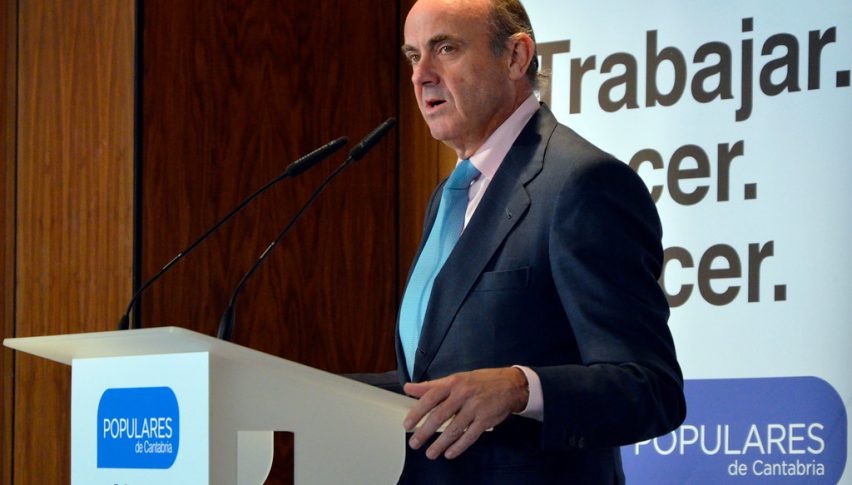 ECB Wants to Get European Governments to Start Spending
Posted Wednesday, September 18, 2019 by
Skerdian Meta
• 1 min read
The European Central Bank (ECB) has turned dovish quite some time ago as the Eurozone economy slowed considerably and the manufacturing sector fell into contraction in many large Eurozone countries. They cut interest rates last week and announced the start of another QE programme. But, that's still not enough to revive the economy.
The ECB has grown pretty vocal recently, trying to persuade European governments to start spending more and probably start a fiscal stimulus programme, which would go alongside the monetary easing programme from the ECB. The ECB vice President De Guindos made similar comments just now:
Monetary policy cannot be the only tool to revive the economy
Economic risks are tilted to the downside
Core inflation in the Euro area is still muted
Q4 growth may be similar to what we're seeing in Q3
Countries with fiscal space must be expansive
Fiscal and monetary policy should be coordinated
So, De Guindos is totally dovish now. Inflation is low indeed and the report released a while ago today confirmed that, as headline CPI (consumer price index) remained at 1.0% while core CPI stood at 0.9%. The ECB won't hike rates again until inflation pressures start to build up, which means that it will take forever, with rates in negative territory.