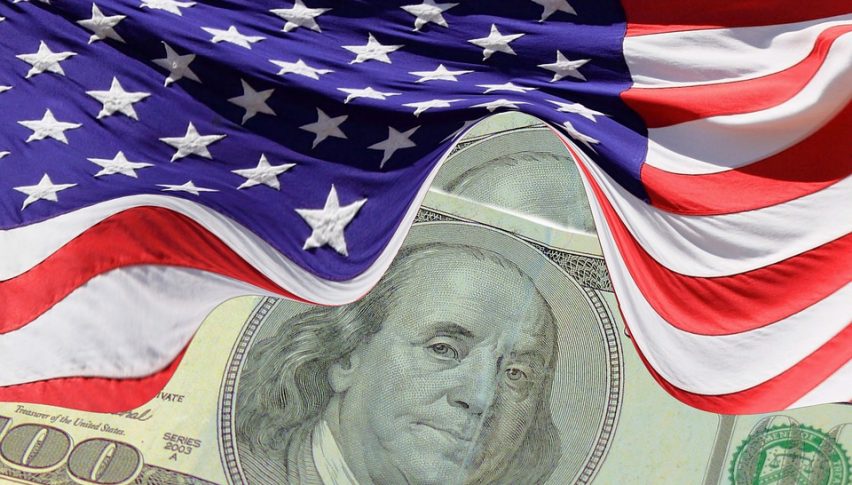 USD Holds Gains As FOMC Takes The Stage
Posted Wednesday, September 18, 2019 by
Shain Vernier
• 2 min read
With the FOMC Interest Rate Announcement only minutes away, the Greenback is holding on to modest gains vs the majors. Rallies in the USD/CHF and USD/CAD have highlighted the tight action. At this point, institutional capital is firmly on the sidelines ahead of the pending 2:00 PM EST FED decision.
As we talked about earlier today, the CME FEDWatch index is assigning about a 70% chance of a ¼ point reduction in the Federal Funds Rate. This is a major shift from yesterday and is an abnormal occurrence. Typically, the CME FEDWatch has policy moves pretty well handicapped the week going into an FOMC meeting. No doubt about it, today's release is an outlier.
So, are we in for a surprise later today? For the first time in recent memory, it is a possibility. The last six weeks have brought a collection of strong U.S. economic metrics and inflation appears to be picking up as planned. However, major uncertainties surrounding Brexit and a U.S./China trade war resolution persist. 
All in all, I agree with the 70% probability of another rate cut. The FOMC will likely vote to reduce the Federal Funds Rate in order to head off any economic fallout stemming from geopolitical uncertainty. If they do not, we are in for some major turbulence across the financial markets.
USD/CHF In The Green Ahead Of The FOMC Decision
The USD/CHF has put together a bullish week and is on the doorstep of par value.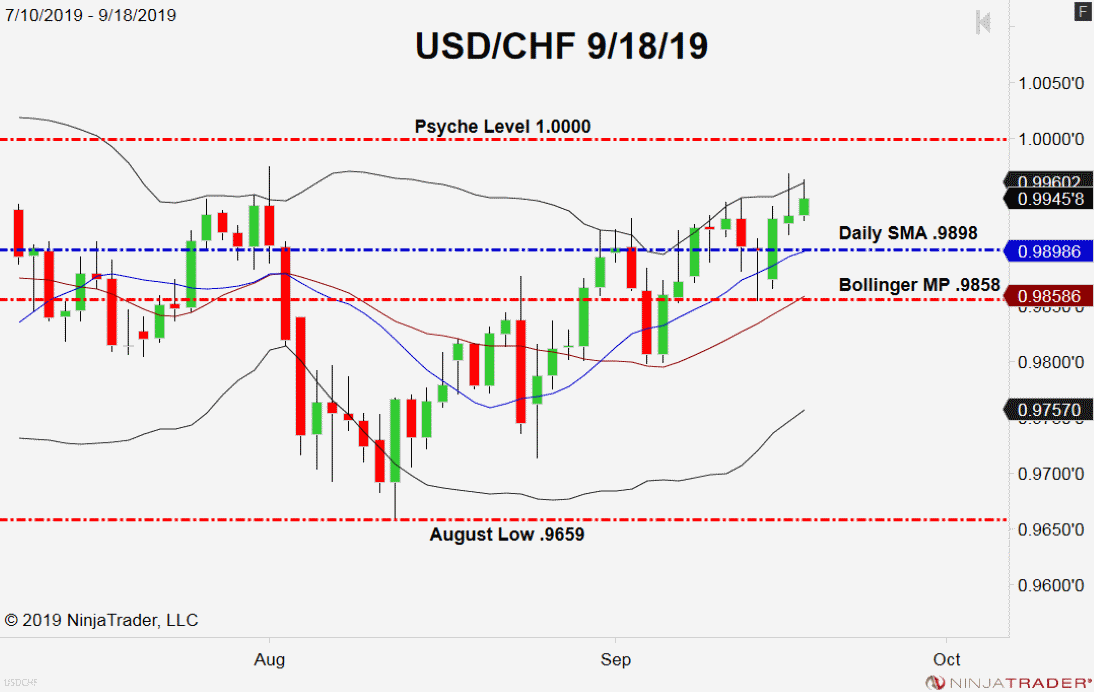 Here are the key levels for this market going into the FOMC rate statement:
Resistance(1): Par Value, 1.0000

Support(1): Daily SMA, .9898

Support(2): Bollinger MP, .9858
Overview: Earlier this week, I issued a short trade recommendation for the USD/CHF. This plan remains in effect as we roll towards the 2:00 PM EST FOMC decision. If you missed it, check it out here.
It never hurts to be prepared for the unexpected and today we may be in for a major surprise. If you're going to trade forex from here on in, have your stops down and leverage in check!