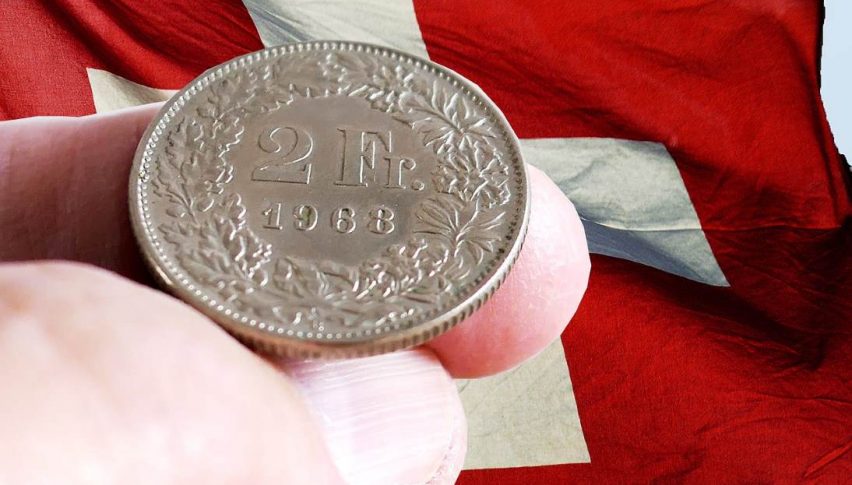 USD/CHF Reverses Course, Par In View
The outcome of Wednesday's FED Interest Rate Announcements are being viewed in a much different light from this time last week. There is a growing belief that Jerome Powell and the FOMC may back off their dovish tones and hold rates static. In fact, the CME FEDWatch Index is currently showing a seismic shift in the probabilities facing another ¼ point rate cut. This idea is gaining traction throughout the markets and driving the USD/CHF toward par value.
In several Live Market Updates from last week, we broke down the shifting sentiment toward the future of FED policy. For more than a month, the financial consensus assumed that a September 18 rate cut was a certainty. Now, things have changed. At press time (1:30 PM EST) the CME FEDWatch is assigning only a 65.8% chance of a ¼ point reduction. This is down 29.2% week-over-week, with the odds of rates being held firm growing substantially. 
Par Value Back In View For The USD/CHF
With only 48 hours until Powell takes center stage, uncertainty is dominating the FED conversation. The Greenback has been the big winner, as evidenced by the 45 pip gain in the USD/CHF.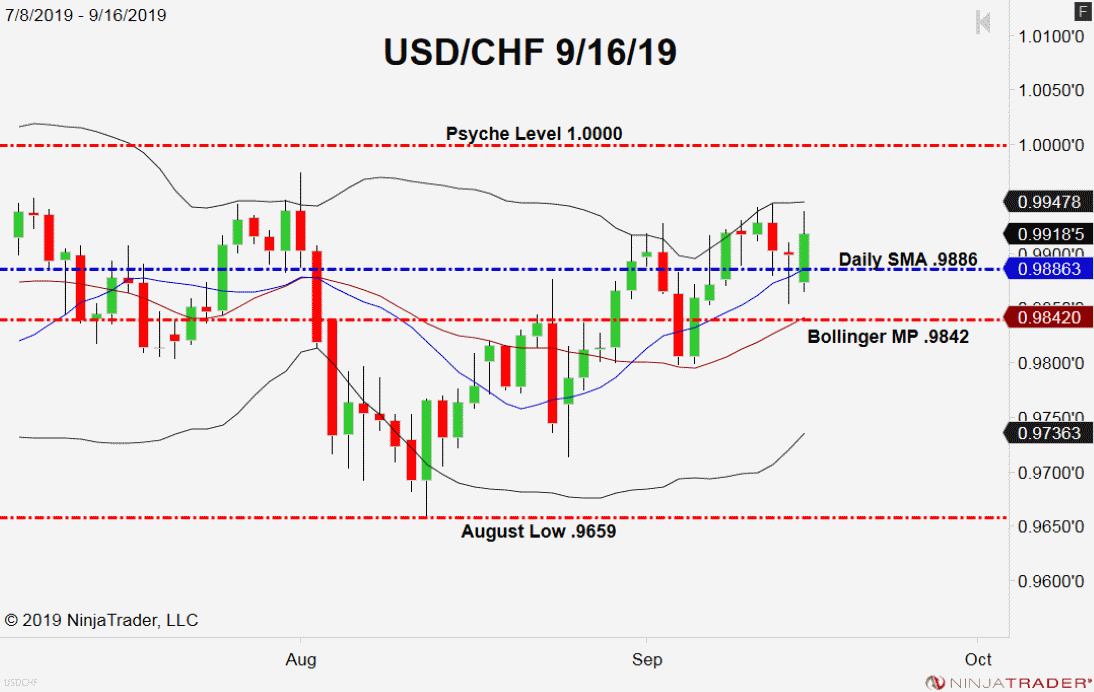 Here are a few levels to watch for the near future:
Resistance(1): Swing High, .9946 (not pictured)

Resistance(2): Par Value, 1.0000

Support(1): Daily SMA, .9886
Bottom Line: Wednesday and Thursday are going to be pivotal sessions for the USD/CHF. Aside from the FOMC Meeting, the Swiss National Bank (SNB) is due to release their interest rate policy during the European overnight session. Without a doubt, there will be significant volatility facing the USD/CHF during this period.
Traditionally, par value has been an area of heavy two-way participation for the Swissy. On its first test, shorting this level isn't a bad way to capitalize on the action. Until elected, I will have sells in queue from .9989. With an initial stop at 1.0016, this trade produces 25 pips on a short-term rejection of par.
Consumer inflation CPI started increasing again last month, while USD/CHF is facing the 100 daily SMA as resistance above
1 hour ago
USD/CHF is testing the previous support above 0.91 after the GDP report released earlier this morning from Switzerland
6 days ago