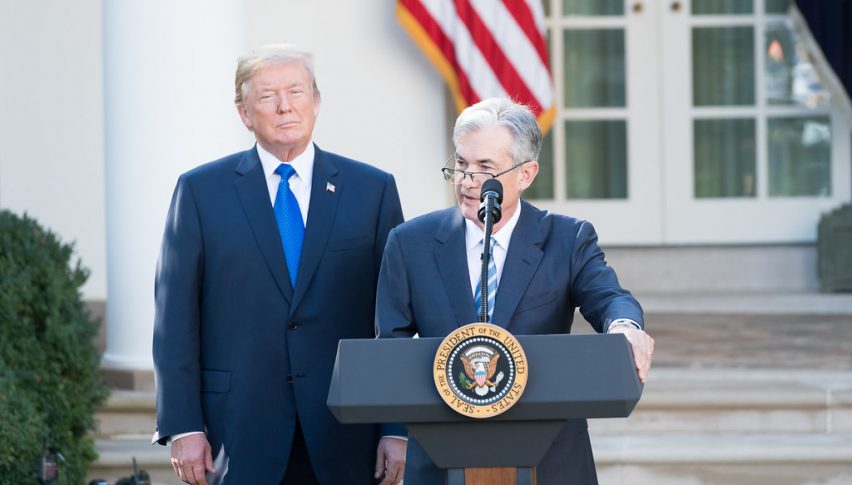 Powell is Staying as Head of the FED, Says Trump
Posted Thursday, September 19, 2019 by
Skerdian Meta
• 1 min read
The US President Donald Trump was speaking on Fox News a while ago. He made a few comments on the FED. The FED cut interest rates yesterday by 25 basis points to 2.00%, which my colleague Shain covered in the evening, if you followed our economic calendar.
Here are Trump's comments on the FED and Powell:
He is not thrilled with the Fed, but Powell's job is safe
Powell doesn't know how to play the game very well
The FED has raised rates too fast
The FED should cut more, as other central banks will do so
Markets were expecting Powell to go when his mandate is over, considering all the tweets and comments from Trump recently. But now Trump is confirming Powell as head of the FED for the next mandate. This should be positive for the USD since such comments should calm some nerves of uncertainty. Besides, Powell is not the most dovish FED chairman either, so the USD should feel better than other currencies as long as Powell remains.