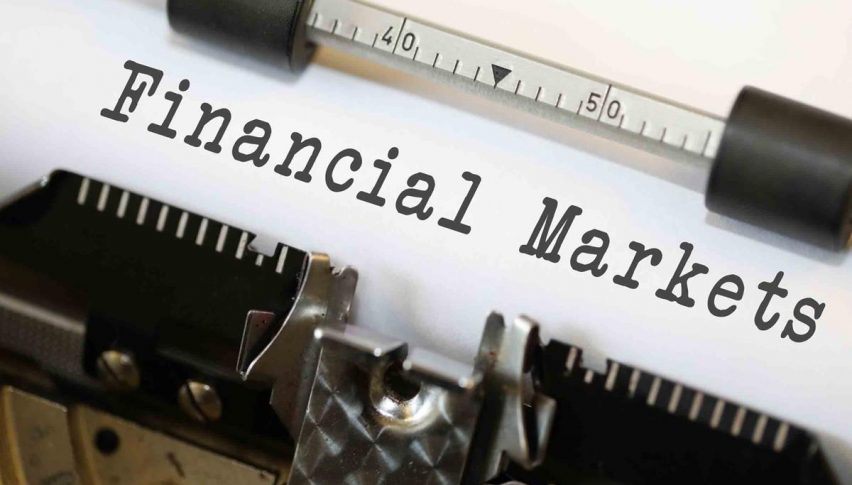 Forex Signals US Session Brief, Sep 20 – The USD Attempts to Close the Week Bullish
Financial markets have been volatile and have made some decent moves in recent weeks, although in recent days they have turned pretty choppy. The FED cut interest rates by 25 bps on Wednesday evening, but that didn't satisfy the markets. As a result, the uncertainty regarding the future of the monetary policy from the FED has remained elevated. It's not sure whether the FED will remain dovish in the coming months and offer more rate cut, or if they will be down with rate cuts for now.
Powell was dovish enough for stock markets to keep the bullish trend going after the bearish gap opening on Monday. But the dot plot didn't suggest more cuts in the foreseeable future. Saint Louis Fed president James Bullard surely wants interest rates lower, as he repeated today, having pushed for a 50 bps cut on Wednesday, but his wish didn't come true. The GBP continued to remain bullish in the Asian session today, following yesterday positive Brexit sentiment, but it reversed lower in the European session, with GBP/USD losing more than 100 pips.
The European Session
German PPI Inflation – Producer price index inflation has been negative in three out of the last four months. But, it turned positive in July, as last month's report showed, increasing by 0.1%. The PPI was expected to have remained flat in August at 0.0%, but it turned negative once again,declining by 0.5% MoM. YoY PPI inflation also came weaker at 0.3% against 0.6% expected, down from 1.1% previously.
Ireland Wants A Clear backstop – The Irish foreign minister, Simon Coveney commented on the issue this morning, saying that they are still waiting for serious proposals from the UK. There is still a wide gap between both sides on Brexit. There are serious problems due to change of approach by Boris Johnson. We still want to get a deal and avoid a no-deal outcome. There is a lot of commentary on Brexit and "some of it is spin", so we need a dose of reality. Backstop alternatives do not stand up to scrutiny. UK request on Brexit compromise is unreasonable. We cannot sign up to a deal that replaces a guarantee with a promise. If there is an alternative that works, we have no problem with that. To be honest, we are not close to a deal right now, but the 'mood music' has improved on Brexit.
Saudis Feel Confident on Restoring Oil Production Capacity – Saudi Arabia's state Oil company Aramco communicated to the public today,saying that they are confident to reach full production by end of September. 30% of production was already restored within 24 hours of the attacks. This is good news, although not for Oil prices.
China Trying to Seduce Trump Towards A Trade Deal – Chinese energy administration made some comments earlier this morning. They said that China says can import large amount of Oil from US if there is no trade war. But, there is a trade war indeed, soIsuppose they will importing Oil from Russia,Saudi Arabia and under the rug from Iran as well.
The US Session
FED's Bullard Wanted A 50 BPS Rate Cut – St Louis Fed president James Bullard issued his statement on the dissent. He dissented the FED decision because a 50 bps rate cut was more appropriate. There are signs US growth will slow in the near horizon. The manufacturing sector appears to be in a recession. Dissent also prompted by inverted yield curve as well as low inflation. A 50 bps rate cut would provide insurance against slowing economy. It would also promote a more rapid return of inflation and inflation expectations.
Rosengren Didn't Want A Rate Cut at All – FED's Rosengren also released a statement. The rate cut risks further inflating the prices of risky assets, says in there. Rate cut encourages households and firms to take on too much leverage. Additional stimulus is not needed. Rosengreen showed 4 charts as well; Unemployment below natural rate of unemployment, the FED rate below longer-run Fed estimate, FED funds below inflation, average
 total debt to EBITDA multiple.
China's President Calls on All Parties to Keep It Cool Regarding Saudi Attack – China's President was speaking a while ago on Xinhua. Xi calls on all parties to avoid escalating Saudi situation and for 'objective' and fair investigation of attacks. Resolutely supports Saudi efforts to safeguard sovereignty and security. He also held phone call with King Salman.
Trades in Sight
The trend is bearish on the H4 chart
The 20 SMA is pushing the price lower
The trend has picked up pace
EUR/GBP continues to be bearish
EUR/GBP has been bearish since it reversed lower in the second week of August at 0.9320s. The trend was strong in the first couple of weeks, shown by the 20 SMA (grey) which was pushing the price down. The decline stalled towards the end of last month, but it resumed again this month and it has picked up pace again , with the 20 SMA coming back into play as resistance. The retrace higher ended at the 20 SMA once again today, which makes this pair pretty bearish.
In Conclusion
The USD has been attracting some decent bids today, especially during the European session, but it lost some ground in the last hour or so. That means that the choppy price action continues in financial markets and I expect it to continue like this until the end of the day today, which will also close the week.