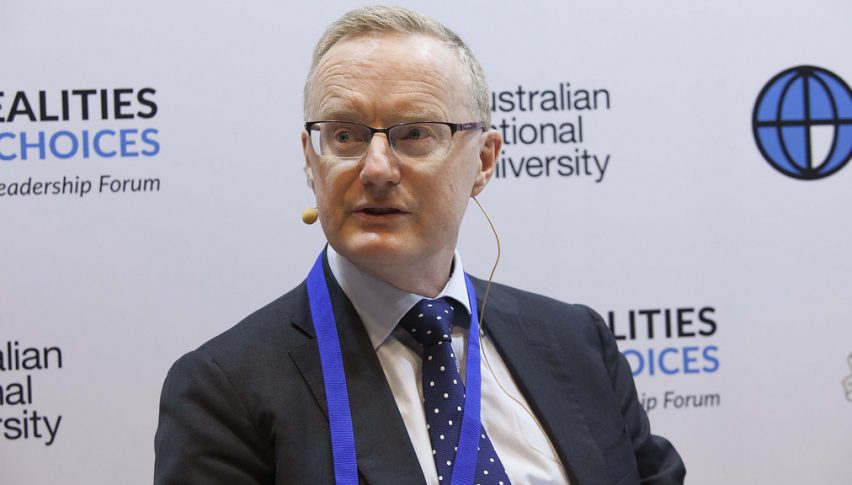 AUD/USD Jumps On RBA Lowe's Comments
The Reserve bank of Australia Philip Lowe delivered a speech titled "An Economic Update" at the Armidale Business Chamber Dinner, in New South Wales. The RBA turned quite dovish several months ago, as the trade war was escalating, and they are among the most dovish central banks.
But, Lowe's comments today didn't sound as dovish as markets were expecting, or at least, they were not in accordance to the latest statements from the RBA. Here are some of Lowe's comments today:
Fundamental long-term factors for Australia's economy remain strong, challenge is to capitalize on them

House price correction, slow rent growth, Gov't efforts to ease cost of living
Low wages growth one of the factors contributing to weak inflation outcomes
US-China trade, technology dispute the most prominent global risk
Risks to global economy tilted to the downside led by geopolitical uncertainties
Seeking to understand the slowing in Australia's economy and the disparity between strong unemployment growth and weak output growth
Inflation to pick up, but remain below the 2-3% target range for some time to come
RBA says that if we need to ignore these shifts our exchange rate would appreciate as the Australian economy reaches a 'gentle turning point'
The two comments in red sound sort of hawkish to me. Long term factors remain strong according to Lowe and he expects the economy to reach a "turning point". I don't know when the turning point will be, but that has sent AUD/USD 30 pips higher.