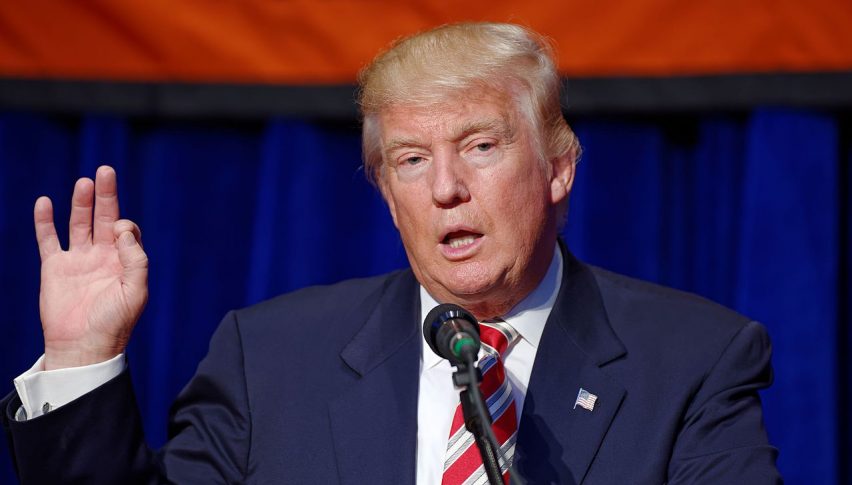 Impeachment Uncertainty Dominates Markets
Posted Wednesday, September 25, 2019 by
Shain Vernier
• 2 min read
"Impeachment" has been the word of the past 24 hours for the U.S. financial media. Since Tuesday afternoon's announcement by Speaker of the House Nancy Pelosi that an official investigation is to begin, traders have been evaluating the possibility of U.S. President Trump being impeached. Today's Wall Street open has brought more of the same. One half-hour into the session, the DJIA DOW, S&P 500 SPX, and NASDAQ are trading slightly to the red.
At this point, the odds of the U.S. House of Representatives voting for a Trump impeachment stand at 58% on several prominent gaming websites. So, what does this mean? All in all, not a whole lot. In order for Trump to be removed from the Presidency, ⅔ of the Senate will have to vote to convict him of the outlined impeachable charges. This isn't very likely as the Senate is controlled by a Republican majority.
Nonetheless, equities investors are taking it easy as official impeachment proceedings have officially begun. 
DJIA In Tight Consolidation As Impeachment Talk Grows
December E-mini DOW futures are taking the impeachment news in stride, tightening just above daily downside support. For the time being, prices are below the key psyche level of 27000 but remain very much in bullish territory.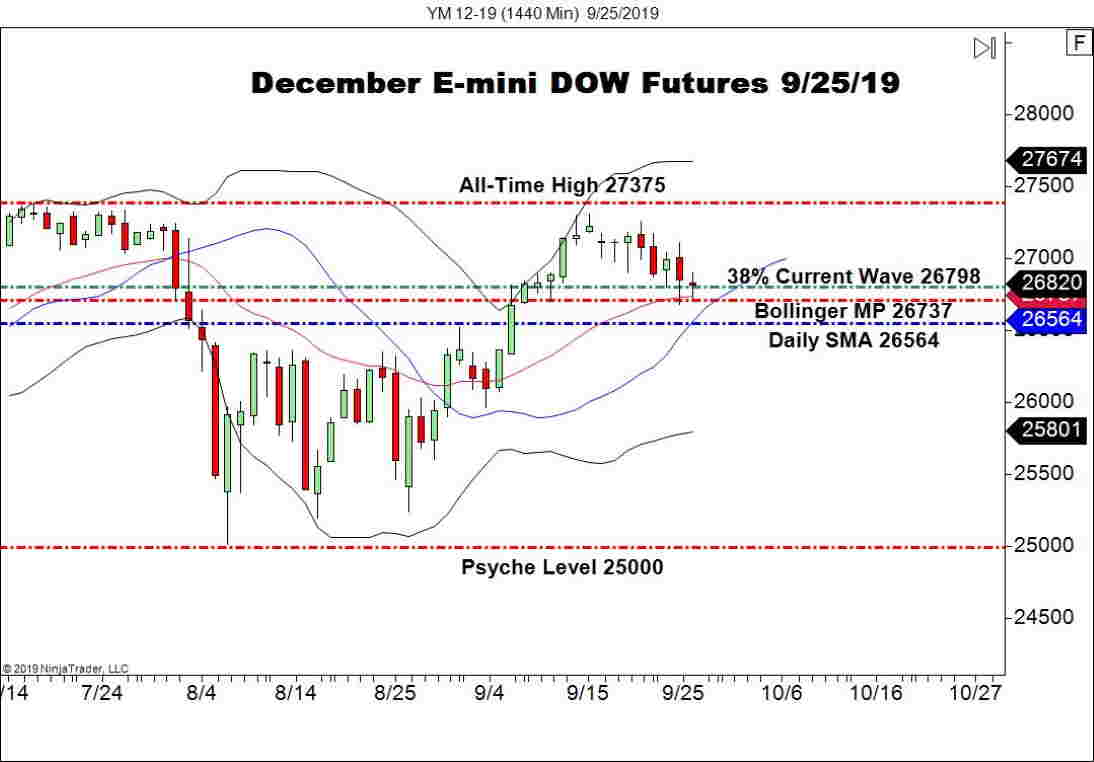 Here are the support levels to watch for the remainder of the session:
Support(1): 38% Current Wave Retracement, 26798

Support(2): Bollinger MP, 26737

Support(3): Daily SMA, 26564
Overview: For now, the key level to watch in this market is the 38% Current Wave Retracement at 26798. As long as prices are above 26798, a bullish bias is warranted in December E-mini DOW futures.
Although the impeachment of a POTUS seems to be a big deal, it is not unprecedented. U.S. President Bill Clinton was impeached in the late 1990s, with very little ever coming from the proceedings. Being impeached and removed from office are two very different things; most of the time, the process ends up being political grandstanding and not a whole lot more.