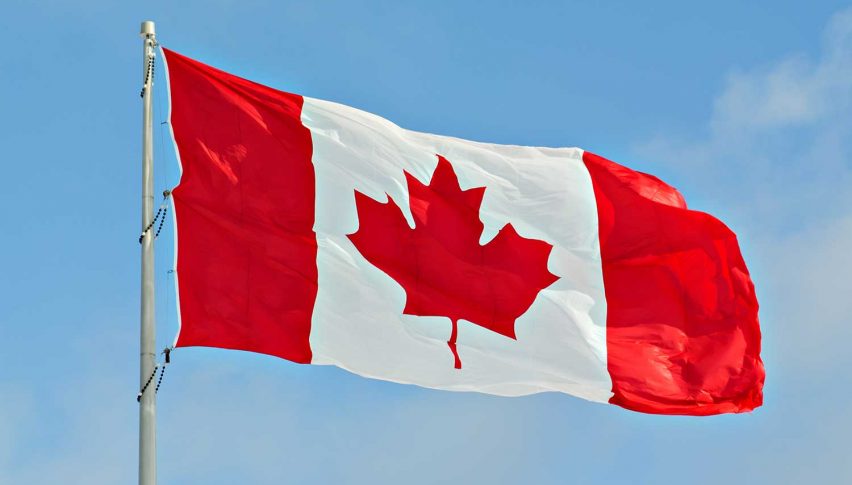 USD/CAD Challenges Daily Support
Posted Thursday, September 26, 2019 by
Shain Vernier
• 1 min read
Aside from impeachment proceedings going on in the U.S. House of Representatives, today was a big day on the financial news front. U.S. Q2 GDP was released to the public and came in right on schedule. The positive figures didn't do a whole lot for the Greenback, but have driven it north off session lows against several of the majors including the USD/CAD.
GDP releases are a bit strange as they rarely drive markets as expected. Today's are no different and have come in accordingly:
Event                                              Actual     Projected     Previous
GDP (Q2)                                            2%               2%                  2%
GDP Product Price Index (Q2)      2.6%           2.4%                2.5%
The rise in the GDP Product Price Index (Q2) must be a welcomed sight to FED officials concerned about inflation. The uptick suggests that the prices of consumer goods are growing, a likely result of the FED's dovish policy of the past three months. 
USD/CAD: Technical Outlook
Earlier today, the USD/CAD put in a hard test of Fibonacci support at 1.3243. The result was a swift market reversal toward the 1.3275 level.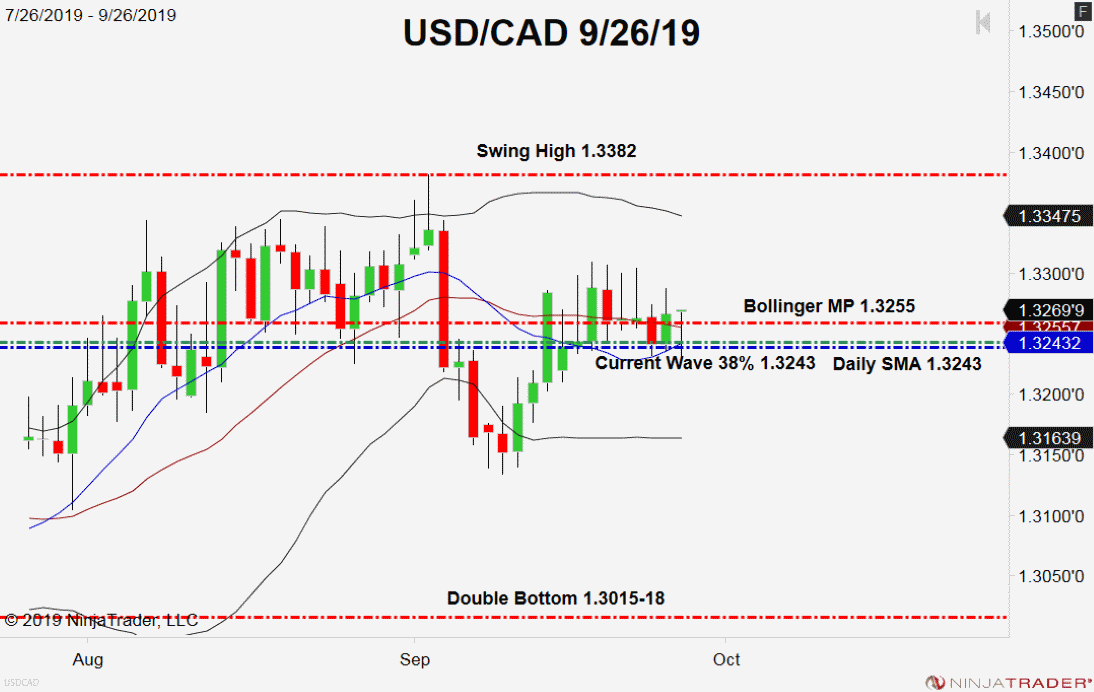 Here are the levels to watch for the remainder of the session:
Support(1): Bollinger MP, 1.3255

Support(2): Current Wave 38%, 1.3243

Support(2A): Daily SMA, 1.3243
Overview: For the time being, it looks like weakness in WTI crude oil and a positive set of GDP figures are driving this market higher. The key number to watch for the USD/CAD is 1.3243. If we see settlement above this area, then an extended rally may set up by Friday's closing bell.