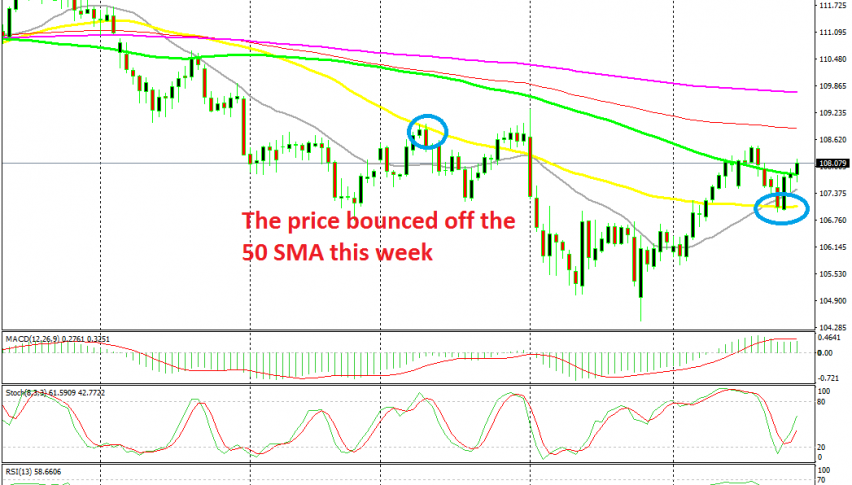 USD/JPY Moves Above the 100 Daily SMA as Sentiment Improves
USD/JPY has been pretty bearish during summer as safe havens attracted strong bids on a deteriorating global economy and an escalating trade war. But, the sentiment improved this month and USD/JPY has turned bullish during September, climbing around 400 pips from below 105.
The price moved above the 50 SMA (yellow) on the daily chart, which was providing resistance on the way down. USD/JPY found resistance for a few days at the 100 SMA (green), but it eventually pushed above it, so the 100 SMA has lost its appeal as a support/resistance indicator.
The price retraced back down at the end of last week and the beginning of this one as the sentiment turned negative again. But the 50 SMA (yellow) turned from resistance into support for this pair and we saw USD/JPY bounce higher off the 50 SMA on Wednesday.
It was a bit uncertain whether the price would move above the 100 SMA again, but that question got an answer today as this pair moved above the 100 SMA without much resistance. So this pair is back to bullish now and pullbacks lower should be seen as opportunities to buy.
Core PCE inflation ticked higher to 4.7% this month, which should keep the FED hawkish and the USD bullish
3 days ago