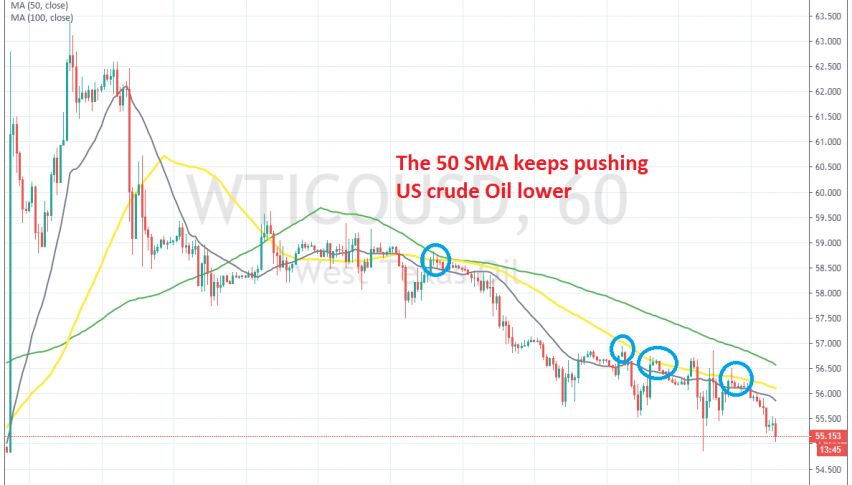 Crude Oil Continues Down the Slippery Slope
Crude Oil surged higher on Monday two weeks ago and US WTI crude climbed nearly $9 that day, which came after the drone attack on Saudi Arabia's Oil facilities. It's still unclear who did that attack because Yemeni rebels have claimed responsibility for it, while Saudi Arabia keeps blaming Iran. On the other hand, Iran is denying carrying out the attack.
Anyhow, Crude Oil lost its mojo soon after that and the traffic has been in one direction only since Tuesday two weeks ago. Saudis promised to restore the production capacity soon and they have already done so, which has decreased the demand for Crude Oil.
As a result, WTI crude slipped below moving averages on the H1 chart last week as the downside pressure increased. We have seen some retraces higher, but they have been really weak and have ended at the 50 SMA (yellow). This moving average has turned into the defining indicator for Oil and as long as the price stays below it, Crude Oil will remain bearish.
Now this moving average has turned into a good indicator to go short on Oil when it retraces higher. So, we will follow the price action in Oil and if the price forms a reversing signal candlestick at the 50 SMA on a pullback higher, then we will likely go short on US Crude Oil.