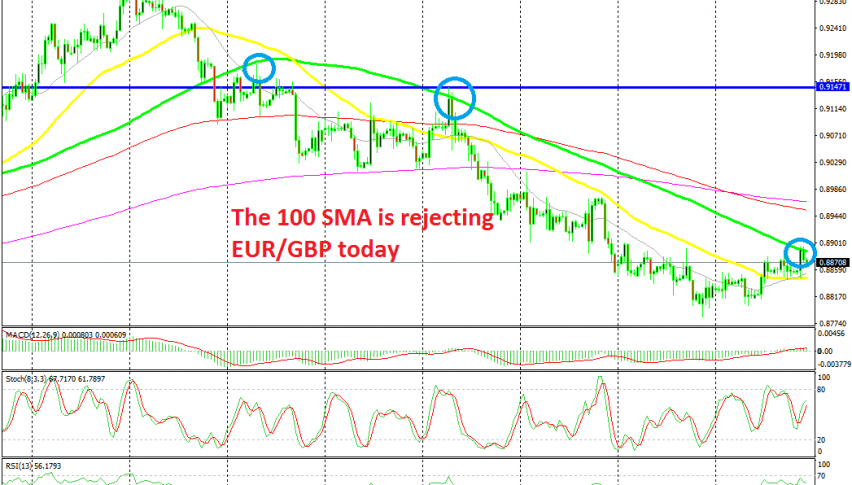 EUR/USD Turns Bearish After Failing to Break the 20 SMA
EUR/USD turned quite bearish last week. The price slipped below 1.10 and it broke the previous support at 1.0920s on Thursday, but on Friday we saw a bullish reversal on the back of some USD weakness that day and this pair climbed around 50 pips higher.
But buyers ran into the 20 SMA (grey) on the H4 chart. That moving average stopped the climb for EUR/USD that day and it provided resistance again earlier today as the 20 SMA slipped lower. So, it seems like this moving average has turned into resistance for EUR/USD now.
The 20 SMA hasn't exactly been a proper support and resistance indicator in recent weeks, as shown in the chart above, but it has turned into this, now that the trend has picked up pace. We know that smaller MAs come into play when the trend gets strong. We went short on EUR/USD on Friday and our signal is now in profit. The price is now heading down, so we will hold on to our trade here.
The USD is looking softer today after the unemployment claims showed a jump to the highest since October 2021 last week
1 day ago