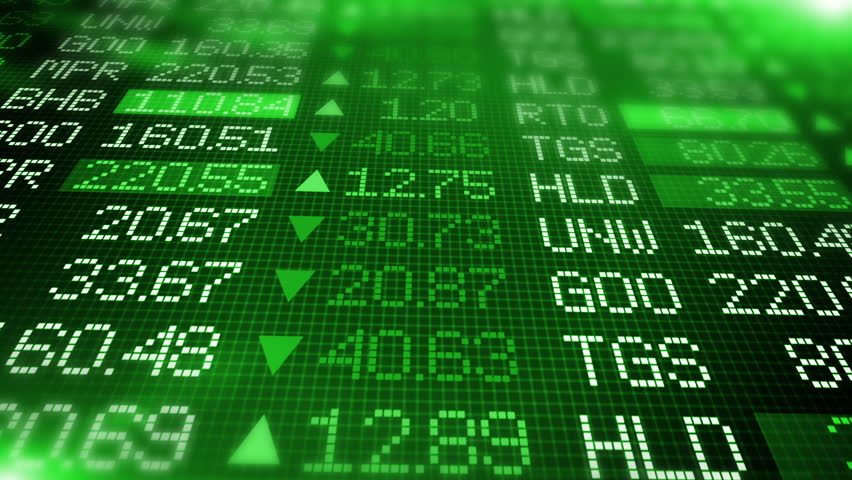 U.S. Indices Up To Open Week
It is the final trading day of September, a month filled with geopolitical strife. Right on queue, impeachment and trade war developments are already dominating today's sentiment toward the U.S. indices. This morning's Wall Street open has been slightly positive, with the DJIA DOW (+75), S&P 500 SPX (+7), and NASDAQ (+21) trading to the green. Amid a light Monday U.S. economic calendar, equities players are becoming increasingly fixated on the live-news feed from Washington D.C.
Among today's lead stories are reports that the U.S. Treasury will not restrict Chinese companies from listing on American exchanges. This is a major contradiction to the buzz last Friday which suggested that such restrictions may be in the offing. At this hour, sources inside the U.S. Treasury suggest that there are no plans to block Chinese companies from "listing shares on U.S. exchanges at this time." 
The reports appear to be reassuring equities players. As a result, the major U.S. indices have opened modestly higher.
U.S. Indices Open Week In The Green
Contrary to the U.S. indices on the cash open, equities futures continue to trade in the red. For the December E-mini NASDAQ, prices are back below 7800.00 to cap the trading month.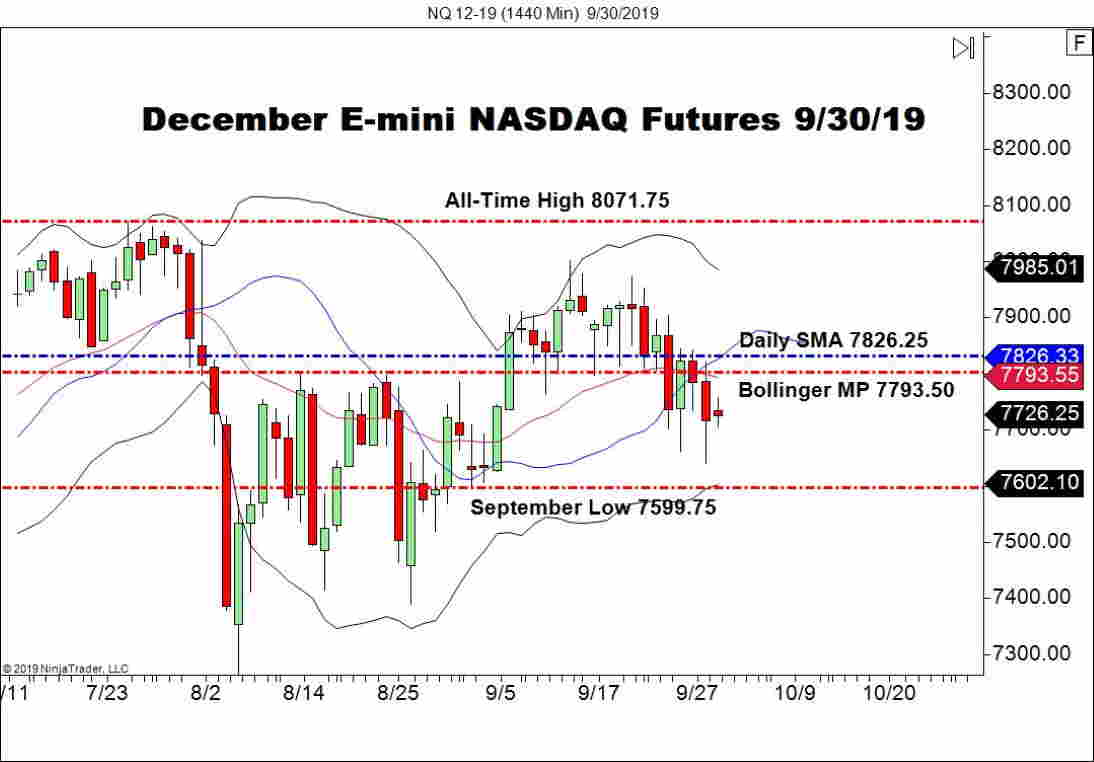 As the session rolls on, here are a few levels to watch:
Resistance(1): Bollinger MP, 7793.50

Resistance(2): Daily SMA, 7829.25

Support(1): September Low, 7599.75
Overview: This week is going to be charged with heated Trump impeachment debate and the U.S. indices are likely to react. Although the impeachment process will be long, the markets are still getting used to the growing possibility of a Trump impeachment; any blockbuster headlines are likely to send markets directional. If you are going to trade the DOW, SPX, and NASDAQ this week, staying aware of breaking U.S. political news is a must.