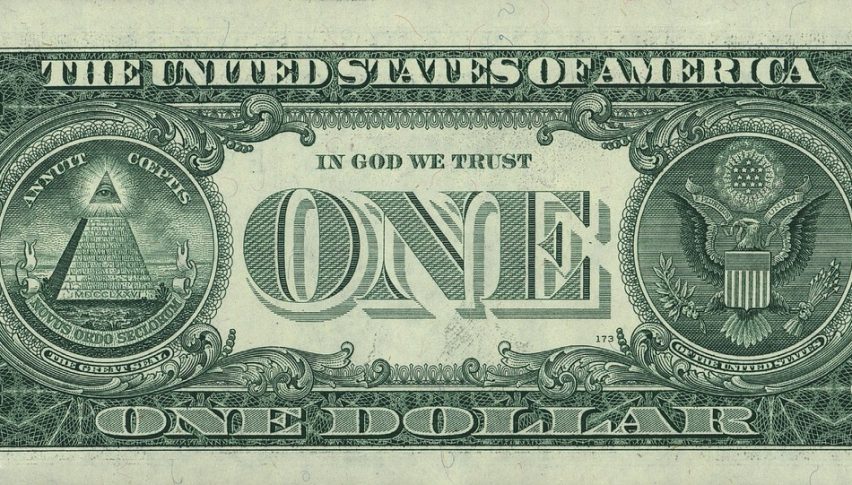 USD Showing Strength Vs Havens
Lagging gold prices and a spike in the USD/CHF have highlighted the session for the USD. In addition, modest gains in the USD/JPY have furthered the overall positive sentiment toward the Greenback. Even though September showed the FED to be in a state of flux, the USD isn't faring too poorly on the forex.
Today's U.S. economic calendar doesn't feature any primary market movers, yet there are a few items to be aware of. Let's check out the headliners:
Event                                                                          Actual     Projected      Previous
Chicago Purchasing Managers' Index (Sept)          47.1             50.2                  50.4
Dallas FED Manufacturing Index (Sept)                   1.5              -2.3                    2.7
3-Month T-Bill Auction                                               1.840%         NA                 1.905%
6-Month T-Bill Auction                                              1.795%         NA                 1.860%
Once again, Treasury yields are down, indicating that capital continues to stream into the U.S. government debt market. In addition, both of the business indexes showed slumping performance that exceeded already negative expectations. All in all, this wasn't an overly strong set of indicators for the U.S. economy.
However, the USD isn't pricing in the concerns. At press time (12:00 PM EST), the Greenback is closing September on a somewhat strong note.
USD On The Bull To Close The Month
The biggest mover and shaker on the forex today has been the USD/CHF. Rates have broken north by more than 60 pips and are within striking distance of par.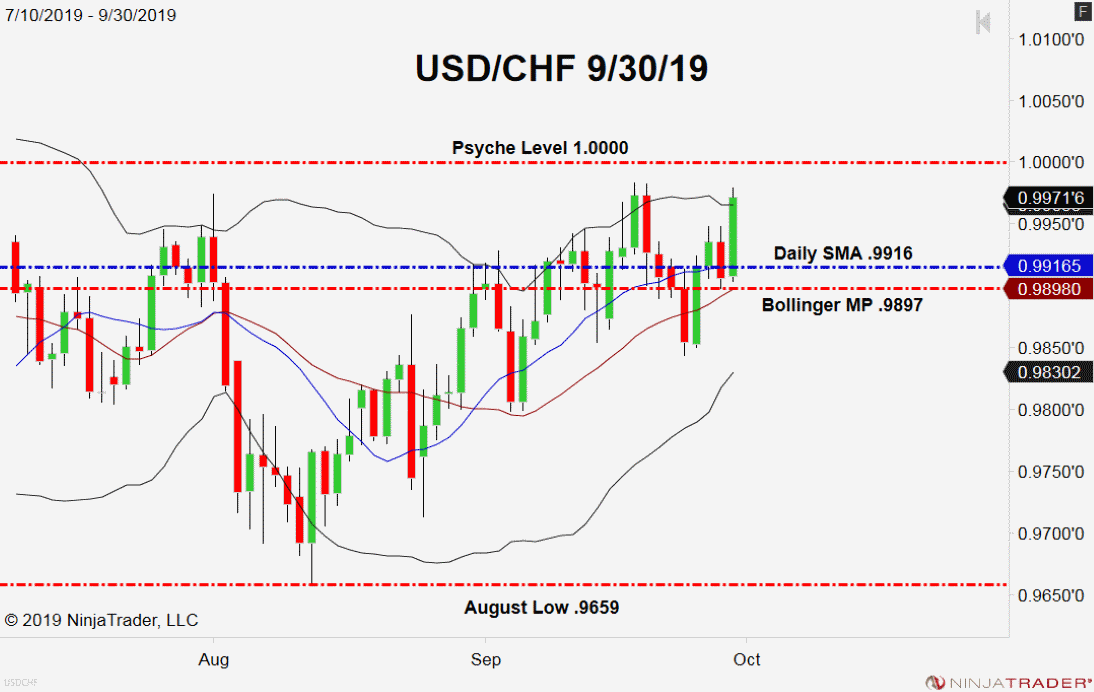 Bottom Line: Over the past several weeks, I have broken down a USD/CHF short trading plan in from just beneath par value. If you missed them, check one out here.
For the time being, safe-havens are unexpectedly taking a hit. It appears that today being the final trading day of the month has brought some institutional participation to the markets. Be ready for the action in safe-havens and the USD to shift over the next 24-hours as October trade kicks off.