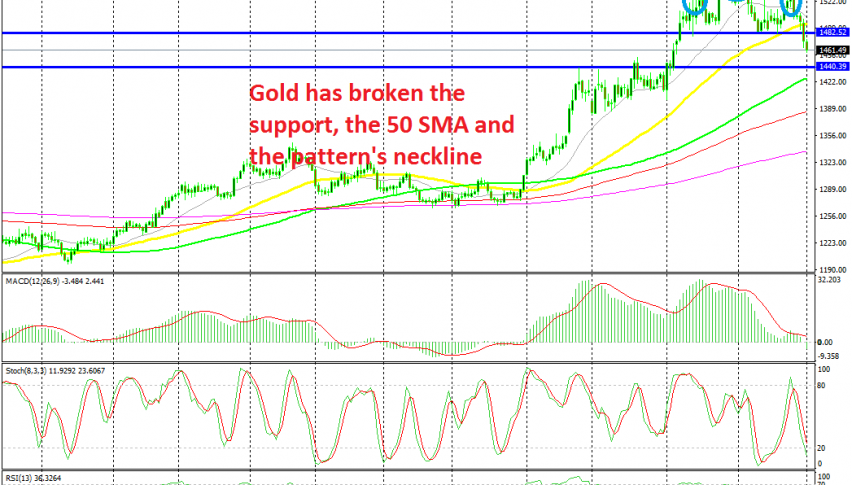 The Long-Term Uptrend is in Danger for Gold, as it Makes 3 Big Breaks
GOLD has been on a bullish trend for along time, since it reversed more than a year ago. Especially during June and August, the demand was extraordinary for Gold, as the sentiment in financial markets deteriorated. Gold made new highs at the beginning of this month, but it hasn't been able to push higher since then.
Buyers had a go at the upside, but they gave up by the middle of last week and Gold turned bearish. Until today, the bigger picture was still bullish since the price was finding support at the 50 SMA (yellow) on the daily chart and the support zone around $1,482.
But yesterday's candlestick looks pretty bearish. It took Gold below those two support indicators. Another big break was the decline below the neckline of the head and shoulders pattern which has formed in the last two months. Now Gold seems to be headed for the next support level at $1,440. If that level goes, then the bullish trend will be over.
Yesterday the CPI numbers from European countries showed a slowdown, so today's headline Eurozone inflation numbers should be soft as well
23 hours ago