USD Turns Bearish After ISM Manufacturing Increases Fears That US Might Turn Into Germany
The US economy has weakened considerably in recent months, but it still is a long way from where the rest of major global economies are, especially the Eurozone ones. Manufacturing has been the worst performer in particular and today final reading for this sector from Europe reinforced this.
German manufacturing activity has fallen to a decade low and is in deep recession, which has affected the whole Eurozone manufacturing negatively. The ISM manufacturing indicator fell in contraction in August which raised some concerns that this sector might turn just like German manufacturing in a few months. But, expectations were for a reversal and a return into expansion for this sector in September.
But that didn't happen. ISM manufacturing fell to 47.8 points. Below are all the details:
ISM Manufacturing PMI at 47.8 points, a 10-year low
August was at 49.1 points
Employment at 46.3 points against 47.7 prior
Prices paid at points vs 46.0
New orders at 47.3 points vs 47.2
Only 17% of industries reported overall growth
These numbers are really weak and increase the worries that the US manufacturing sector might fall into recession, like in Germany and Italy. Donald Trump has already tweeted on it, putting the blame on the FED and on the strong Dollar. The USD has turned dovish now.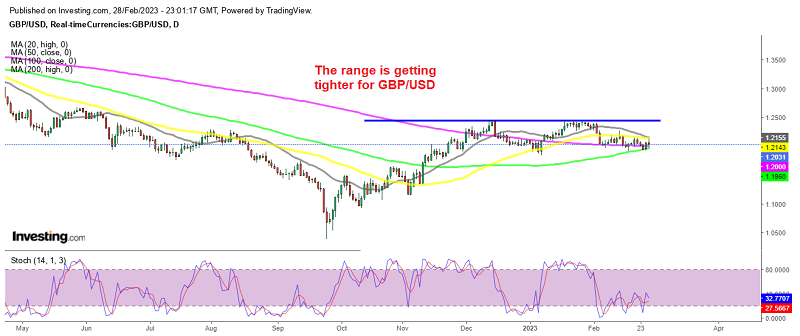 3 months ago
GBP/USD is testing the 200 daily SMA for the second time, which held for the second time last Friday
4 months ago
USD/CAD surged 150 pips higher today as the USD buyers returned, although it's the first trading day of 2023
5 months ago