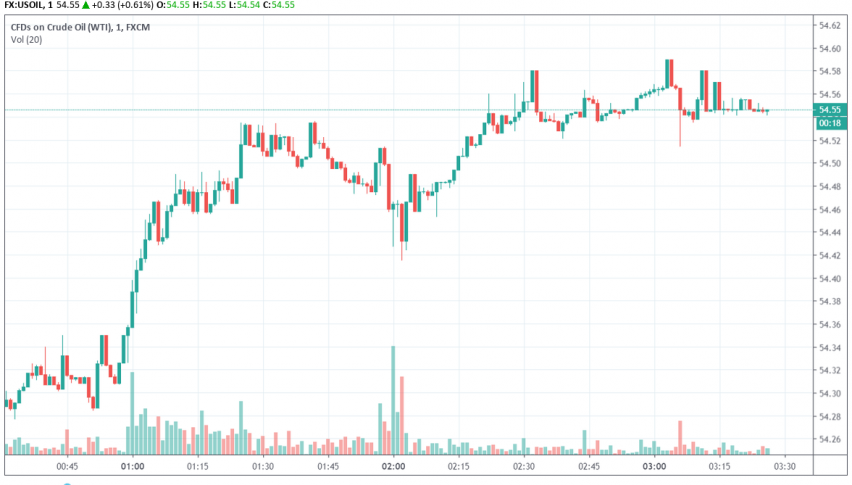 WTI Crude Oil Makes Some Gains on Falling Crude Production Levels in Q3 2019
Posted Tuesday, October 1, 2019 by
Arslan Butt
• 1 min read
WTI crude prices bounced higher early on Tuesday following reports of decline in production in the US, Russia and OPEC during Q3 2019. At the time of writing, WTI crude oil is trading at around $54.55 per barrel.
Against the backdrop of the US-China trade war, leading oil producers around the world had curbed crude production to balance the fall in demand. According to a recent Reuters survey, crude oil prices are expected to remain steady for the remainder of the year, with WTI forecast to be just under $58 per barrel.
In September, OPEC's oil output declined to 28.9 million bpd, 750k lower than in August. This is the lowst level seen since 2011. Russia's oil output declined marginally to 11.24 million bpd in September from 11.29 million bpd during the previous month, while US crude output declined by 276k to 11.81 million bpd in July.