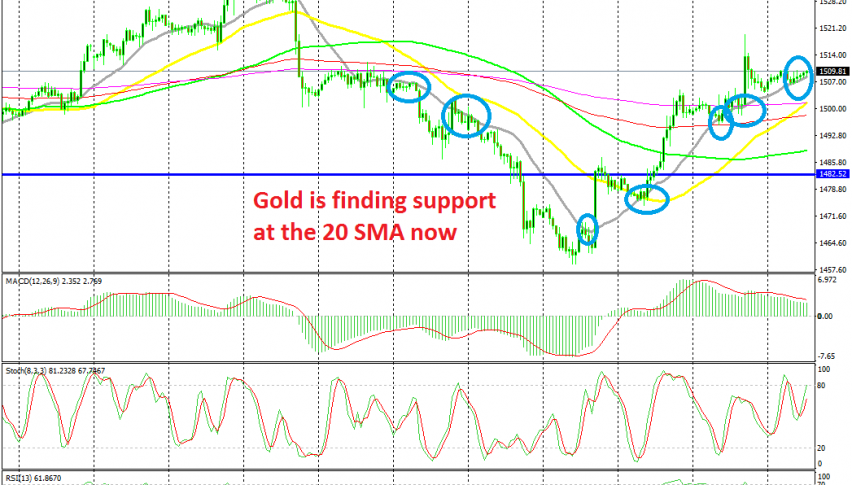 Going With the Flow in USD/JPY
USD/JPY was trending higher last week, as shown in the H1 chart above. In fact, this pair has been trending higher since August as the sentiment improved in financial markets and safe havens turned bearish. But, the trend changed this week after the really soft US ISM manufacturing and non-manufacturing PMI.
The USD turned bearish and safe havens turned bullish, so this pair has two reasons to decline. The trend has been pretty strong this week, as shown by the 20 SMA (grey) which has been providing resistance all week, pushing the price lower. When smaller moving averages take control of the situation, it means that the trend is strong.
Yesterday we saw a retrace higher during the European session, but the 20 SMA killed that retrace and the price reversed back down. Then, the downtrend picked up pace further after the US ISM non-manufacturing report came out.
We saw another pullback late in the US session, but the 20 SMA stopped the buyer once again and reversed the price lower. It has been pushing USD/JPY lower since then. So, we decided to go with the flow and sell this pair against the 20 SMA. Now, let's see how far the 20 SMA is going to push USD/JPY down.