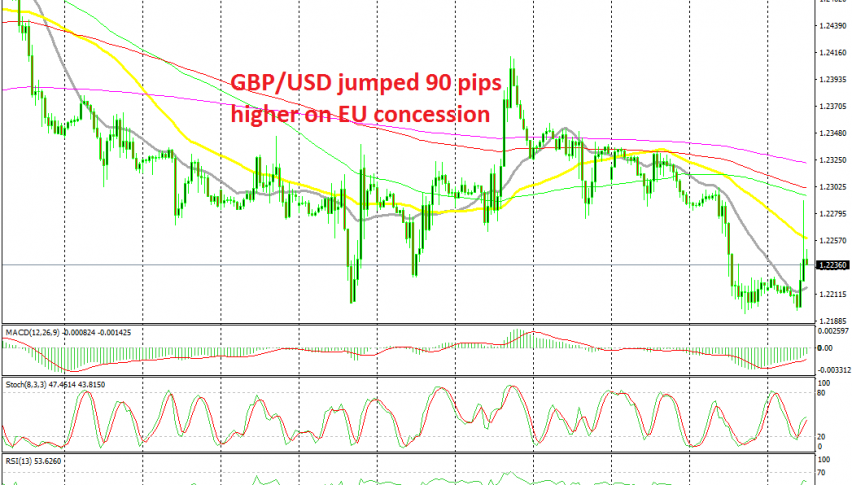 GBP/USD Jumps on Brexit Rumours
The GBP has turned bearish since last Thursday, as the Brexit deal Boris Johnson was hoping for was being rejected by the EU, according to what we have heard from EU officials. The Irish border backstop has been the main issue which has stopped the UK and EU from reaching a deal.
Although, we heard rumours that the EU is ready to make concessions to the UK on this issue. The Times reported that diplomatic sources close to EU-UK talks said that European governments are prepared to make concession to the UK.
They will provide a mechanism for the Northern Irish assembly to leave a new Irish backstop after a set number of years. Not sure how this will go or even if it will really happen.
But, that was enough to send GBP/USD jumping 90 pips higher. Although, the GBP has given back most of the gains. We should take anything with a pinch of salt when it comes to Brexit, so don't just run with the first rumour you hear.