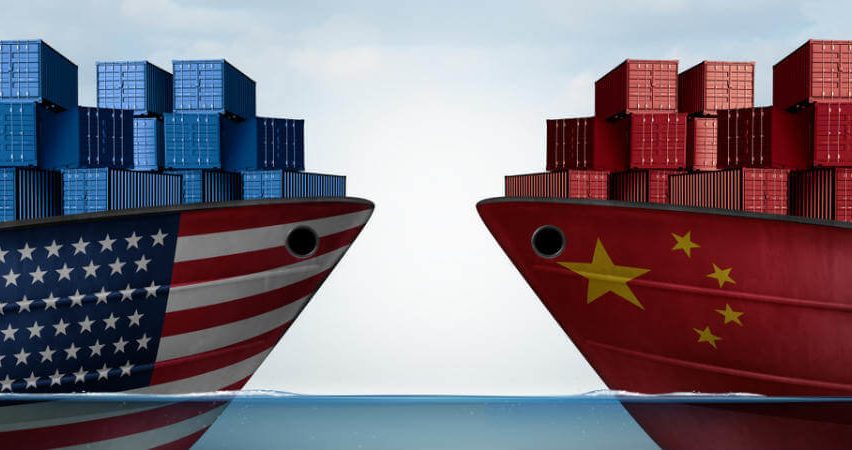 US-China Trade War: Where Do Things Stand Ahead of Today's Talks?
Posted Thursday, October 10, 2019 by
Arslan Butt
• 2 min read
High-level negotiators from the US and China are all set to begin their meetings in Washington today as they try to work towards an agreement and resolve the trade war that has now dragged on for more than a year. Chinese Vice Premier Liu He and his team are expected to sit down with US Trade Representative Robert Lighthizer and Treasury Secretary Steven Mnuchin to discuss key issues that have driven both sides to announce tariff hikes on each other's imports over the past several months.
Although markets were being reassured by some positive baby steps being taken by both sides in recent weeks ahead of the meeting, the sentiment tensed up once again this week after a disappointing round of deputy-level talks. The US went on to not only add more Chinese companies to its trade blacklist like it did to Huawei a few months ago, but also imposed Visa restrictions on some Chinese officials in protest of China's treatment of Uighur Muslims.
Meanwhile, US Secretary of Commerce Wilbur Ross commented earlier today that the tariffs being imposed by the US government have started to impact China. Ross made these comments while addressing a business function in Sydney, adding, "We do not love tariffs, in fact we would prefer not to use them, but after years of discussions and no action, tariffs are finally forcing China to pay attention to our concerns."
If the latest round of trade negotiations fail to make progress, at stake are an additional tariff hike on $250 billion worth of Chinese imports from 25% to 30% scheduled to come into effect from October 15. In addition, the US has also proposed another round of tariff hikes which will be implemented starting December 1 on another $300 billion worth of Chinese imports. In retaliation, China is expected to impose 5-10% more tariffs on US imports, the first round of which took effect from September 1, with more to follow in December.