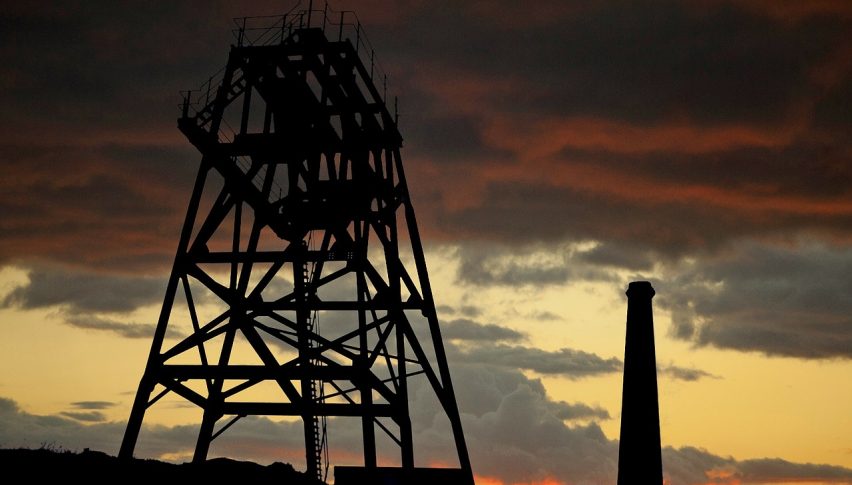 WTI On The Bull To Close Week
November WTI crude oil futures are showing signs of life as the trading week draws to a close. Prices are back in the immediate vicinity of $54.50 after an early-session test of the $55.00 psyche level. While the daily bearish trend remains valid, it has been challenged over the past 48-hours.
A few minutes ago, the weekly Baker-Hughes North American Rig Count was released to the public. In a surprising development, the figure came in at 712, a two rig gain over last Friday's 710 number. While this isn't a staggering bit of information, it is the first time since mid-August that there has been an uptick in the rig count.
Overall, today's WTI trade has benefited from rekindled optimism over the chances of a resolution to the U.S./China trade standoff. As of now, it looks like more than a few energy bulls are happy to go home long crude oil over the weekend.
November WTI Crude Oil Futures Challenge Daily Downtrend
If November WTI can hold on to session gains, it will post a three-day winning streak for the first time in more than a month. Fall seasonality suggests that prices are to remain depressed. Nonetheless, this market is challenging the 38% Fibonacci Retracement of the late-September selloff.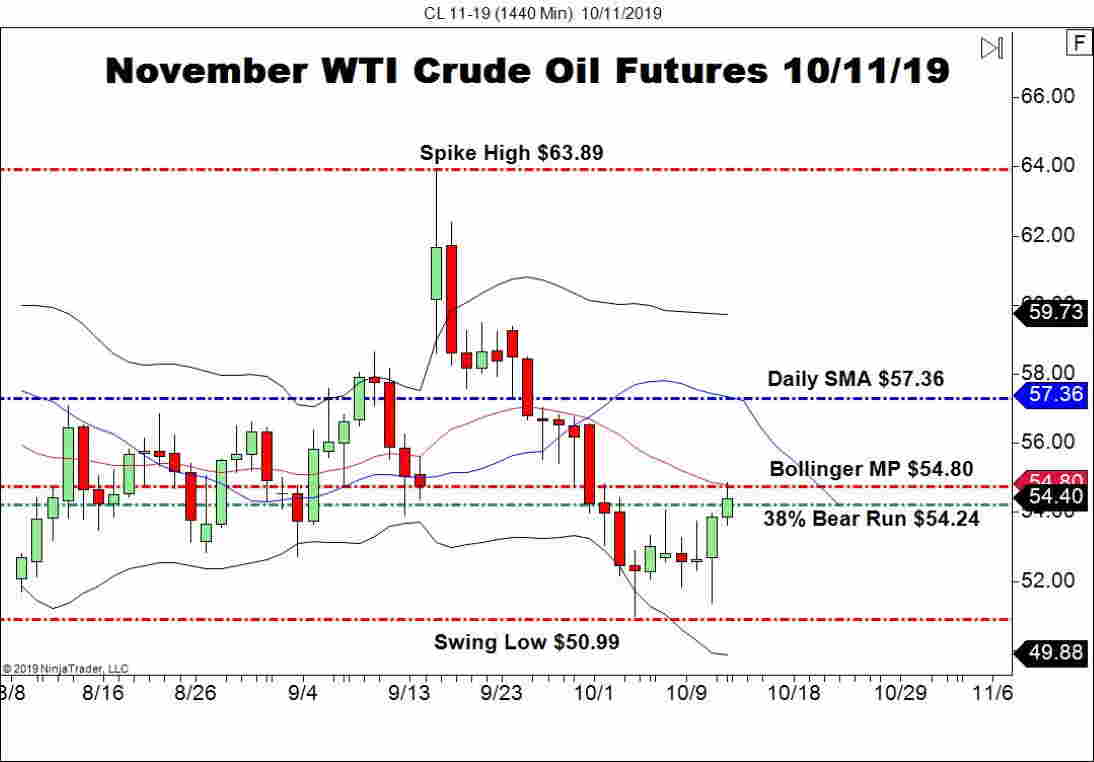 Overview: Going into next week's action, the key level to watch for November WTI is the 38% Fibonacci Retracement at $54.24. As long as prices hold above this level, a significant rally north toward $57.50 is possible.
Until proven otherwise, a bearish bias is warranted toward this market. Right now, the fundamentals aren't there for WTI to make a legitimate move toward $60.00. If we see a late-day sell-off and close beneath $54.24, a rapid plunge toward $52.00 may come into play for early next week.