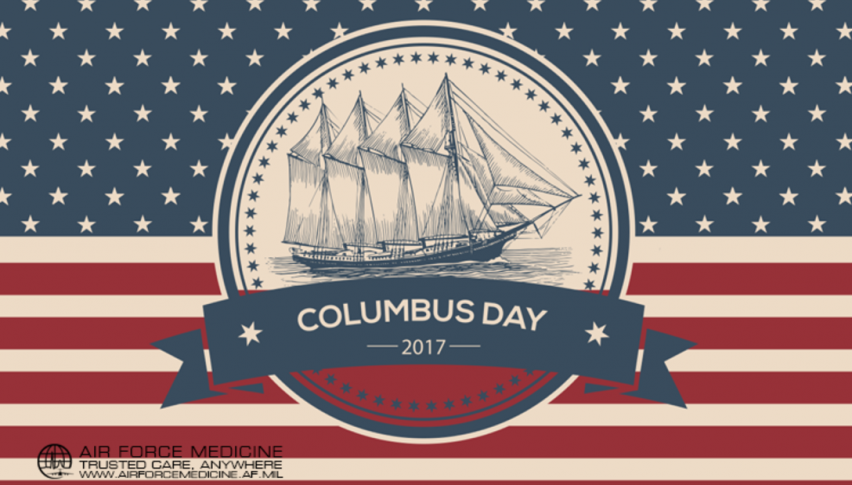 Forex Signals US Session Brief, Oct 14 – The USD Finds Bids on A Bank Holiday Monday
The sentiment in financial markets has been negative in recent months. The trade war has been escalating, with more tariffs and blacklisting of Chinese companies and the global economy has deteriorated a lot, especially this year. But, the sentiment turned around last week, particularly in the last two days. US and China seemed to be reaching an agreement for a partial trade deal which they called Phase One Deal. We also heard positive comments regarding Brexit from all sides, which improved the sentiment and sent risk assets such as commodity dollars and stock markets higher. The GBP was the main beneficiary from all that.
Although, today we heard that China needs more time to negotiate. We don't know what they exactly want, but it has hurt the sentiment a little today and AUD/USD and NZD/USD have retreated lower. The Brexit deal is still not done yet, so despite the positive comments, nothing is certain. As a result, the USD has attracted bids today and it has climbed somewhat despite being a holiday in the US.
The European Session
Eurozone Industrial Production – The industrial production fell by 0.4% in July in the Eurozone. But it turned positive in August. Eurozone August industrial production increased by 0.4% that month against 0.3% MoM expected. Industrial production WDA turned even more negative at -2.8% YoY against -2.5% expected. Prior stood at -2.0% which was revised lower to -2.1%.
China Wants More Talks – China reportedly wants more talks before signing Trump's 'Phase One' deal. The report says that China wants further talks to hammer out details of the "Phase One" trade deal before getting Xi Jinping to sign it, according to people familiar with the matter.
Chinese PM Is Worried About the Economy – China premier Li Keqiang said earlier today that downward pressure on economy is increasing. We will keep economic operations within reasonable range. Overall, economy is generally stable. Will make good use of counter-cyclical adjustments
BOE's Carney Confirms the Economic Weakness – BOE governor, Mark Carney, was speaking this morning at the launch of the £20 banknote. He said that today's data is consistent with picture of soft underlying growth. The UK data is fairly volatile at the moment, BOE is ready for any Brexit contingency. There is plenty of time for the government to choose a new BOE governor. The GBP remains more volatile than usual because of wide range of Brexit outcomes.
The US Session
Trump Suggest Sanctions on Turkey – Trump posted a tweet earlier. Brian Kilmeade over at @foxandfriends got it all wrong. We are not going into another war between people who have been fighting with each other for 200 years. Europe had a chance to get their ISIS prisoners, but didn't want the cost. "Let the USA pay," they said.

Kurds may be releasing some to get us involved. Easily recaptured by Turkey or European Nations from where many came, but they should move quickly. Big sanctions on Turkey coming! Do people really think we should go to war with NATO Member Turkey? Never ending wars will end!

FED's Kashkari Wants Another Rate Cut This Month –  FED member Kashkari was commenting on CNBC, saying that the FED should put yield curve control into our toolbox. Balance sheet growth should not be confused with QE, which was designed to move down long-term rates. We have to figure out what is the right growth rate of our balance sheet that isn't about stimulating the economy. He would probably be in favor if Fed decided on October rate cut. Over the long term, we still have evidence that the economy will grow at around 2% and we're drifting back to that level.
US Prelim UoM Consumer Sentiment – The UoM Sentiment Index has come in above projections of 92.0 points to 96.0 points. This index has been on a declining trend for months, so this is a positive sign. Inflation expectations cooled off though, from 2.8% to 2.5%.
Trades in Sight
The trend has shifted
Fundamentals point to further declines
The 20 SMA has turned into resistance
The 20 SMA is doing a good job as resistance right now
EUR/GBP has been bullish in the last several weeks, as odds of a Brexit deal diminished and Boris Johnson kept repeating that the UK would leave on October 31, deal or no deal. During the last few days, the 20 SMA (grey) was providing support, but the situation changed yesterday and now markets are anticipating a Brexit deal. EUR/GBP has turned bearish and has lost more than 300 pips. The 20 SMA turned into support today and this pair resumed the downtrend when the 20 caught up. So, we have turned bearish on this pair and will open a sell signal when the 20 SMA reaches the price again. 
In Conclusion
The sentiment has improved in financial markets considerably, now that the Brexit deal seems doable and a partial trade deal between the US and China is within sight. North America is off today for Columbus Day, so I don't expect much action in the coming hours.