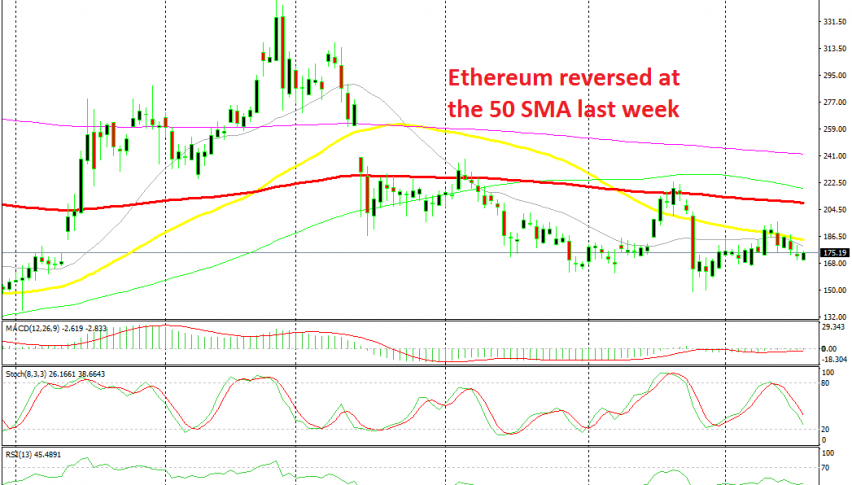 MAs Keep Ethereum Bearish
Cryptocurrencies turned bullish in Q2 of this year after consolidating in Q1. ETHEREUM surged from $79, to above $360, which means climbing nearly $300, increasing the value by nearly 400%. But the price reversed at the end of June and it has been slipping down since then.
The highs have been getting lower and the price made new lows. As a result, moving averages have turned into resistance. The 100 SMA (red) turned into resistance first, having reversed the price lower three times in the last four months. The 20 SMA (grey) also did so during August.
This month, the 50 SMA (yellow) has taken its turn. We saw a reverse higher at the end of September and the beginning of this month, but the climb stopped at the 50 SMA and the price reversed back down after forming a doji candlestick, which is a reversing signal.
So, Ethereum remains bearish and it will stay so as long as it stays below moving averages. If you are thinking of buying Ethereum, then wait for it to push above the 50 and the 100 SMAs, which would be a sign that the sentiment has shifted. For now, stay on the sidelines or stay short.