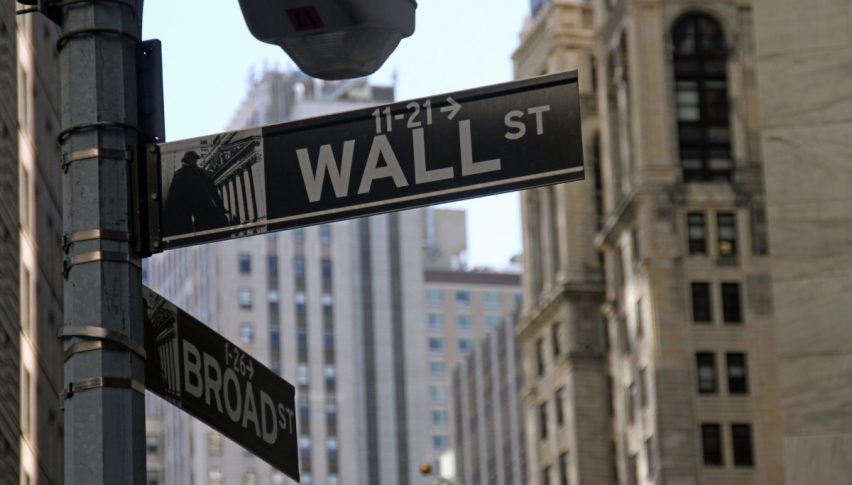 U.S. Stocks Mixed As Metrics Lag
Going into the late U.S. session, stocks are trading mixed fueled by earnings reports and lagging economic data. At press time (2:15 PM EST), the DJIA DOW (-57), S&P 500 SPX (0), and NASDAQ (+47) are split on the positive and negative sides of the ledger. On the other hand, commodities are showing strength, led by upticks in gold (+$9.70) and WTI crude oil (+$0.47). 
A lead driver of today's Wall Street action has been the collection of sub-par U.S. Durable Goods metrics released during the pre-market hours. Here is a look at the highlights:
Event                                                             Actual     Previous    Projected
Durable Goods Orders (Sept.) -1.1%            -0.8%         0.3%
Core Durable Goods Orders (Sept.)            -1.2%             1.9%        -0.9%
Nondefense Capital Goods Orders (Sept.) -0.5%          -0.2%         -0.6%
It doesn't take a rocket scientist to see that this group of figures is extremely negative. Each missed projections badly, setting an ominous tone for today's action in U.S. stocks. Factor in the busiest earnings day of the quarter and the U.S. indices are modestly split.
U.S. Stocks Mixed, DJIA Slips
Of the three leading indices, the DJIA is faring the worst. Downturns in the outlooks for Ford Motor Co. and Dow Chemical have served to undermine today's performance of the DJIA. However, the long-term technical outlook remains bullish and values are within striking distance of all-time highs.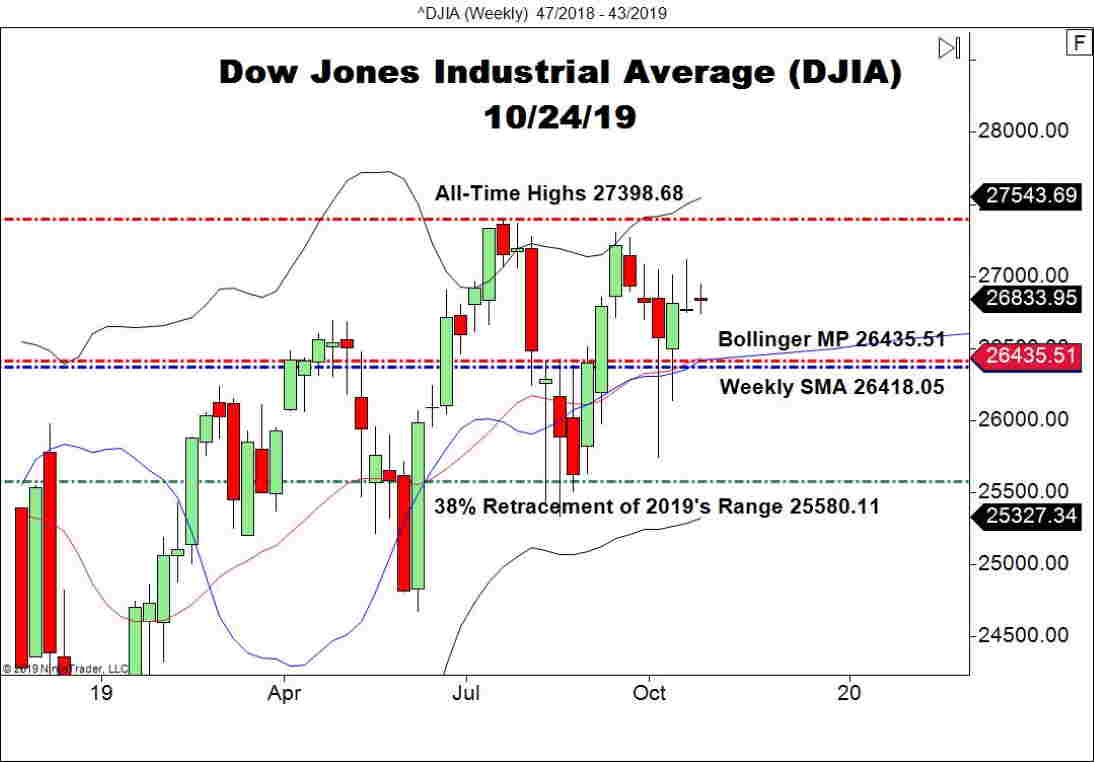 As you can see from the chart above, the DJIA is well north of the 38% Retracement of 2019's range (25,580.11). With all-time highs only about 500 points away at 27,398.68, new records are possible during next week's FED meeting.
Overview: In what has been a relatively quiet week for U.S. stocks, Friday features October's release of the Michigan Consumer Sentiment Index. The figure is expected to hold firm at the previous figure of 96. If this report misses consensus projections, we may be in for some pre-weekend fireworks on Wall Street. Be on the lookout for a spike in volatility facing the U.S. indices surrounding the Michigan Consumer Index becoming public at 10:00 AM EST.