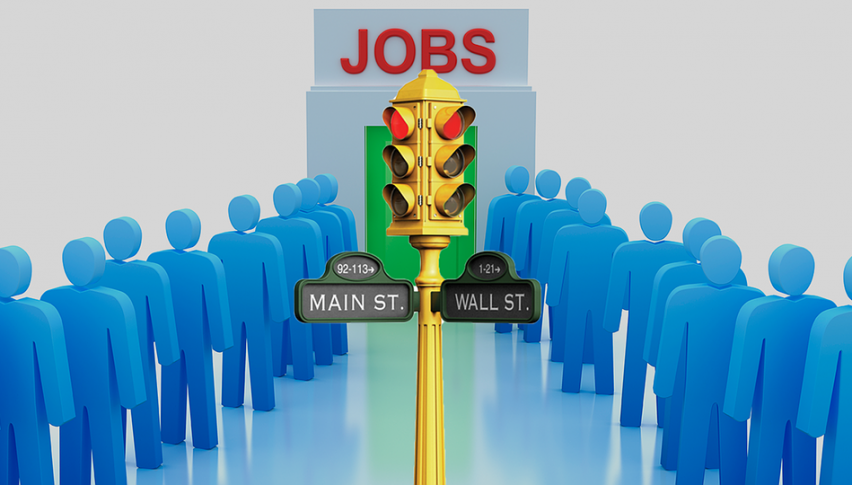 Forex Signals US Session Brief, Nov 1 – USD Finds Some Relief After A Decent Employment Report
The USD has turned quite bearish this month. It has been bullish for more than a year, since traders had nowhere to turn to, with most major economies of the world heading towards stagnation. But, the US economy has weakened considerably in recent months and last month's ISM manufacturing report turned the USD bearish, since it showed that this sector fell deeper in contraction in September. The partial trade deal between US and China also helped the sentiment in financial markets, turning most of risk currencies higher against the Buck. The FED has also turned pretty dovish, with inflation weakening and the economy slowing down.
But, the employment report from the US which was released a while ago today painted a different picture. Average earnings returned to growth, increasing by 0.2% in October, after falling flat in September which removed some of the fears. New jobs increased more than expected last month and September's figures were revised much higher, which means that employment is strong and back on track after some soft numbers we saw back in summer. The unemployment rate ticked higher to 3.6% after a 2-point decline last month, although that was due to the higher participation rate and unemployment is still pretty low, so this report today was pretty strong, giving the USD some breathing time as it moved a bit higher after the employment report.
The European Session
Swiss CPI Inflation – Inflation has been really weak in Switzerland. CPI (consumer price index) fell flat at 0.0% in June, it declined by 0.5% in July, fell flat again in August and declined by 0.1% in September. For October, today's report was expected to show inflation remaining unchanged at 0.0% again, but CPI missed expectations posting a 0.2% decline. The SNB must be looking at the CPI figures closely.
Swiss Retail Sales – Retail sales have also been pretty volatile in Switzerland. They posted some major decline of 0.7% and 1.7% in April and May. Sales turned positive again, increasing by 0.7% and 1.4% in June and July, but declined by 1.4% in August, which was revised higher today to -1.0%. today's report was expected to show a 0.7% decline for September, but it beat expectations, turning positive and increasing by 0.9%.
China Making Positive Comments on Trade Deal – The Chinese foreign ministry made a few comments on the trade negotiations between the US and China. They said that they have maintained close contact with US on meeting between Xi and Trump. Chinese officials also added that trade consultations have gone smoothly.
UK Manufacturing PMI – UK manufacturing report for October was released and it showed an improvement from September. Manufacturing PMI was expected to tick lower to 48.2 points from 49.3 in September, but it beat expectation coming at 49.6 points. Although there is some decent improvement, manufacturing still remains in contraction. Anyway, this increase is attributed to Brexit stockpiling. Surveying firm Markit notes: "The underlying picture looks even darker than even these disappointing headline numbers suggest. It looks as if the specter of uncertainty will cast its shadow over manufacturing for the remainder of 2019." So, Markit has a worse view for this sector and they have all the insight you need.
USD/JPY to Head for 100 According to "Mr Yen" – Eisuke Sakakibara, the former Japanese vice finance minister, who is also known as 'Mr. Yen', commented on inflation in Japan, the monetary policy from the Bank of Japan, as well as on the Yen. He sees inflation remaining weak for a long time and USD/JPY heading towards 100. Here are some of his main comments:

2% inflation is a target Japan can never reach
Right now is a period of disinflation everywhere
Although Kuroda talks about 2% target, he does not truly believe in it
USD/JPY should remain around the range of 105 to 110
Eventually it will head towards 100 as uncertainty still surrounds the global economy
Says that current growth rate of Japanese economy is sufficient
The US Session
US Employment Report – Unemployment was expected to tick higher to 3.6% after the 2 points decline we saw last month and it ticked higher to 3.6% as expected in October. The non-farm employment change beat expectations of 90k, increasing by 128k. the previous month was revised much higher as well, from 136k to 180k. U6 underemployment also ticked higher to 7.0% from 6.9% in September. Participation rate ticked higher to 63.3% against 63.1% expected and 63.2% previously. So, the unemployment rate has ticked higher due to the increase on participation rate. Private payrolls increased by 131k against 80K expected, while manufacturing jobs came at -36K against -55K expected. This is a pretty strong report in all fronts, although, the signs for the manufacturing sector are not good.
US Earnings Report – Earnings increased again after falling flat in September. They moved 0.2% higher MoM, but missed expectations of 0.3%. Average hourly earnings remained at 3.0% YoY vs +3.0% expected. Prior average hourly earnings YoY stood at 2.9% but were revised higher to 3.0%, so earnings are back on track now.
Wilbur Ross Feels Positive About Trade Deal – The US commerce secretary, Wilbur Ross commented a while ago, saying that "Phase One" trade deal with China is in good shape. US is pretty comfortable with the deal. He hopes to resurrect date to sign deal around same time-frame as APEC schedule. Fed rate cut will be good for housing sector
US ISM Manufacturing Report – The US ISM manufacturing report took a deeper dive last month, missing expectations of a return to expansion and instead fell deeper in contraction. This month, ISM manufacturing was expected to improve to 49.0 points. US ISM manufacturing report has been released and despite improving, it missed expectations again, coming at 48.3 points, against 49 expected. Employment also increased to 47.7 points from 46.3 previously. Prices paid declined to 45.5 points from 49.7 prior, new orders increased to 49.1 points from 47.3 in September.
Trades in Sight
The trend has turned bullish
The retrace down is complete on the H1 chart
The 20 SMA has turned into support on the H1 chart
Fundamentals point up
The 20 SMA is providing solid support for this pair Today
NZD/USD has been bearish for a long time, but it turned higher in the third week of this month after comments that US and China were reaching a partial trade deal. As a result, this pair climbed around 200 pips higher. Although, it retreated lower last week, but the bullish trend resumed again this week. Then, we saw a surge yesterday after Powell's press conference on Wednesday, after the USD turned bearish. Yesterday this pair was finding support at the 200 SMA on the H4 chart, today it's the 20 SMA (grey) on the H1 time-frame which is doing that job. The price retraced down to that moving average earlier today after the strong US employment report, but it bounced off the 20 SMA again, so we have a bullish bias for this pair.
In Conclusion
The USD has ben pretty bearish again this week, but it finally found some support today after the decent employment report. But, the ISM manufacturing report came still pretty weak and despite improving a little from September, this sector still remains in contraction. The USD has turned bearish again after this.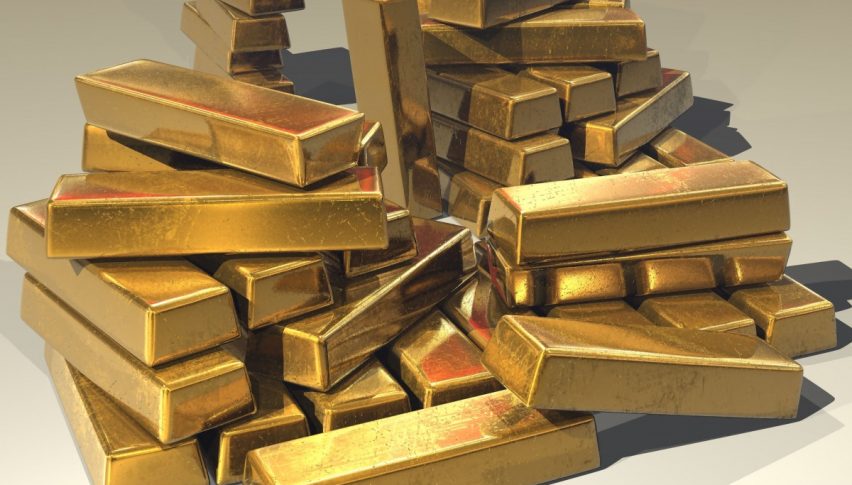 17 hours ago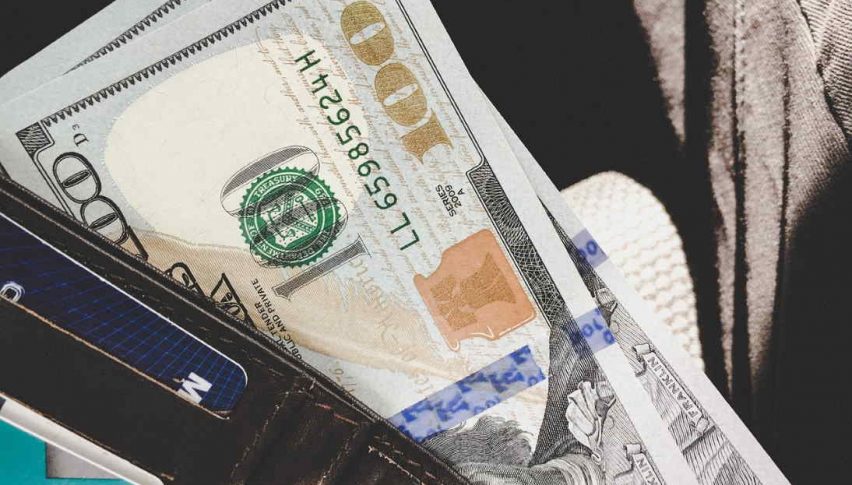 17 hours ago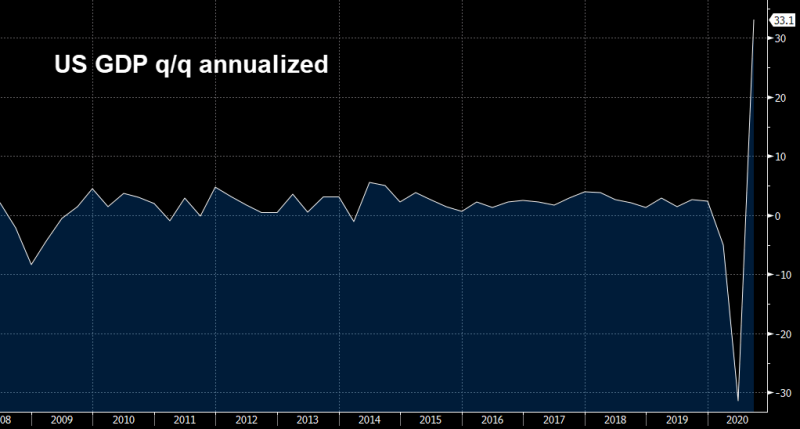 21 hours ago