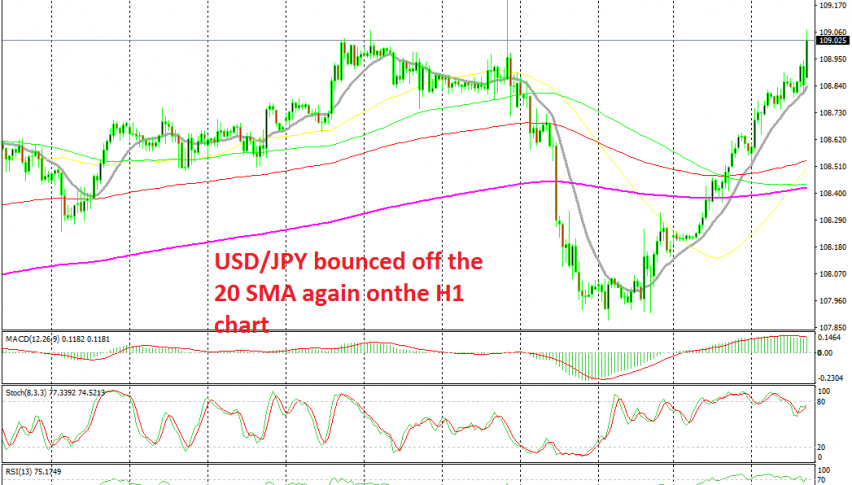 USD Turns More Bullish on Better-Than-Expected US ISM-Manufacturing
The US economy has weakened considerably in recent months, joining the rest of the globe which has been in this position for more than a year. manufacturing has been hit the hardest from the trade war, but the weakness in that sector has spilled into other sectors.
ISM manufacturing has shown that this sector has been in contraction for the last three months in the US. IS non-manufacturing has been holding up well, but it has softened considerably in the last several months as well. Last month it fell to 52.6 points, but it jumped higher today. Below are the figures from this report.
ISM non-manufacturing: 54.7 versus 53.5 estimate .  Prior month 52.6
Prices paid index: 56.6 versus 60.0 and September
New orders: 55.6 versus 53.7 September
Employment: 53.7 versus 50.4 in September
Backlog of orders: 48.5 versus 54.0 last month
Supplier deliveries: 52.5 versus 51.0 in September
Inventory change: 50.5 versus 53.0 in September
New export orders: 50.0 versus 52.0 in September
New import orders: 48.5 versus 49.0 in September
There are some declines in the sub-components of this report, such as in import orders, export orders, inventory change and prices pair. But, the main figures show a decent increase, especially on the headline number. The USD has turned bullish now and USD/JPY has bounced off the 20 SMA (grey) on the H1 chart, which seems to have turned into support for this pair.
Core PCE inflation ticked higher to 4.7% this month, which should keep the FED hawkish and the USD bullish
3 days ago