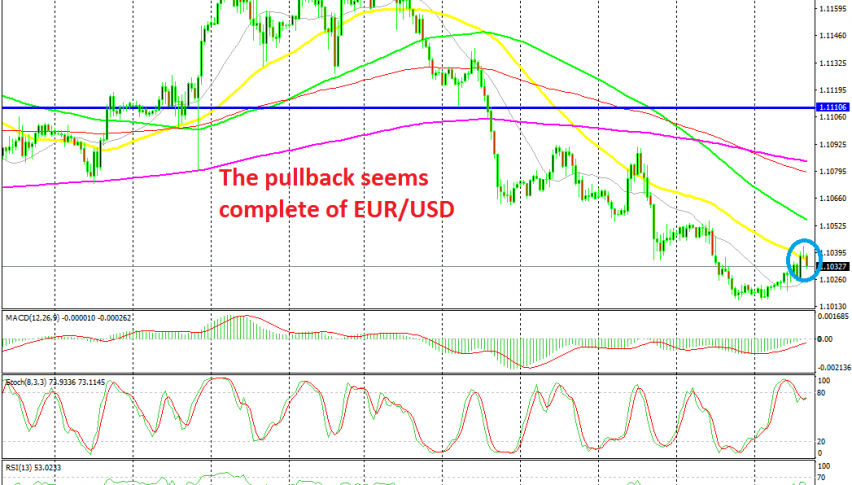 Shorting EUR/USD After Forming A Bearish Reversing Setup
EUR/USD has been bearish for a long time bu in October it reversed higher, as the sentiment improved, while the USD turned bearish on softer manufacturing figures. But, the climb stopped once October ended and this pair reversed lower after failing to move above 1.1070s twice.
The price turned bearish again this month and EUR/USD has lost more than 150 pips already. During the decline, moving averages turned into resistance and pushed the price lower, especially the 20 SMA (grey), helped by the 50 SMA (yellow) as well.
The decline continued throughout last week, but today we have been seeing a retrace higher on the H1 chart, during the Asian and the European session. Although, the retrace seems pretty weak, only accounting for around 25 pips. This tells us that the pressure is still to the downside for this pair. besides that, the pullback is complete; the stochastic indicator is overbought, the 50 SMA is providing resistance and the previous H1 candlestick closed as an upside-down pin, which is a reversing signal. So, we decided to take this opportunity and go short on EUR/USD.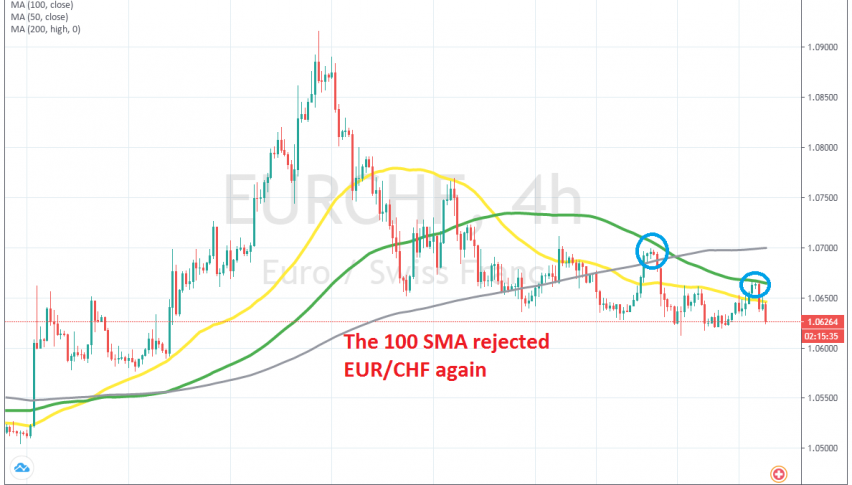 5 hours ago