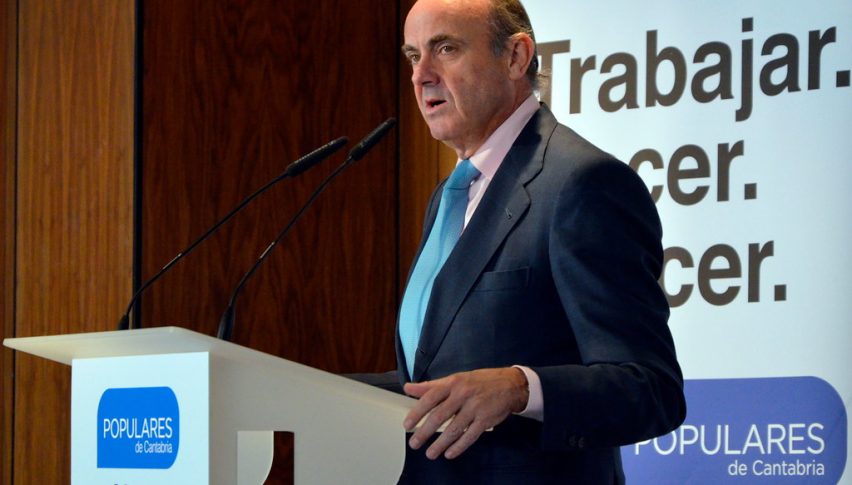 ECB Seems Content With Loose Monetary Policy
The European Central Bank cut deposit rates further in September to -0.50% and they restarted the QE programme this month. These actions were overdue since the economy of the Eurozone has weakened tremendously this year. The ECB let traders know that they are done with monetary easing now.
But that's not so certain and comments from ECB members show that they would be more comfortable with extensive monetary and fiscal policy easing than the opposite. Below are some of their comments:
Comments by ECB chief economist, Philip Lane
Euro exchange rate is not a target of monetary policy
Loosening policy has had positive trade balance effect
It is plausible that impact of rate cuts on the euro has intensified over time
Especially since negative rates were introduced in 2014
QE measures have had large and persistent effects on the euro
Comments by ECB vice president, Luis de Guindos
Countries with fiscal space should do more
Fiscal policy in the context of very interest low rates is much more powerful for the business cycle
Data not pointing towards recession but growth will be below potential
If euro area growth is below potential, need to pay close attention
Should not be complacent about an inflationary shock in the euro area
Monetary policy cannot address all problems in the world economy
ECB still has ammunition but side effects of policy are becoming more evident
The Euro exchange rate is not a target for the ECB, Lane says, so it means that the ECB wouldn't mind if the Euro keeps weakening. They also keep pressuring Eurozone governments to increase fiscal spending, which is aimed at Germany. This sort of attitude should keep the Euro bearish in the long term.