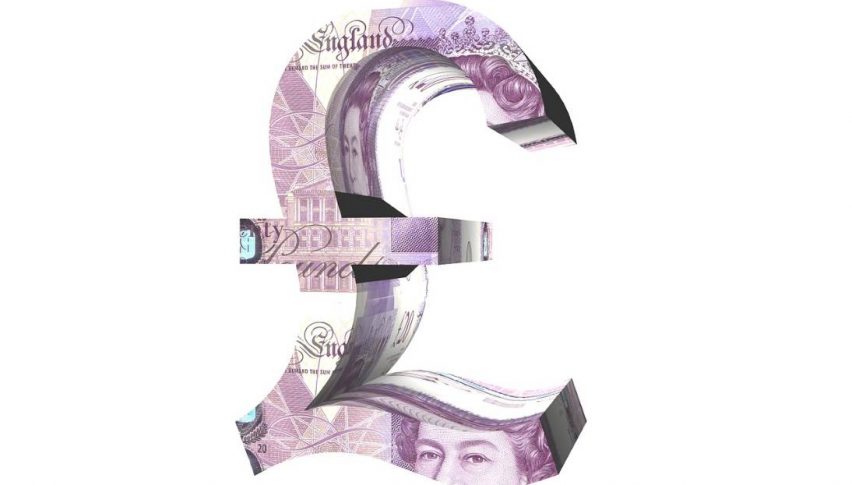 GBP/USD To Test October's High?
With the Brexit picture beginning to clear a bit, the British pound sterling is posting nice gains vs the Greenback. Rates of the GBP/USD are closing in on October's highs, slightly above the 1.3000 psyche level. At this point, it appears that developments facing the 12 December U.K. snap election are driving optimism to the pound sterling.
For more than three years, Brexit has been the primary market driver of the GBP/USD. Now, with a U.K. general election rapidly approaching and a fresh 31 January 2020 deadline, it looks like forex players are beginning to see a light at the end of the tunnel.
Johnson Heavily Favored To Retain Prime Ministership
In a Live Market Update from last Friday, my colleague Skerdian covered late-breaking developments in the U.K. electoral race. If you missed the update, be sure to check it out here.
Last Friday's retreat from the December elections by the Nigel Farage-led Brexit Party has been a game-changer for U.K. politics. The move has all but assured a Conservative majority and victory for sitting P.M. Boris Johson. In fact, on political wagering website Predictit.com, the odds of a Boris Johnson victory have grown to 79%, well above Jeremy Corbyn's 22%. If nothing else, Farage's move has eliminated significant political uncertainty and continues to drive bids to the GBP/USD today.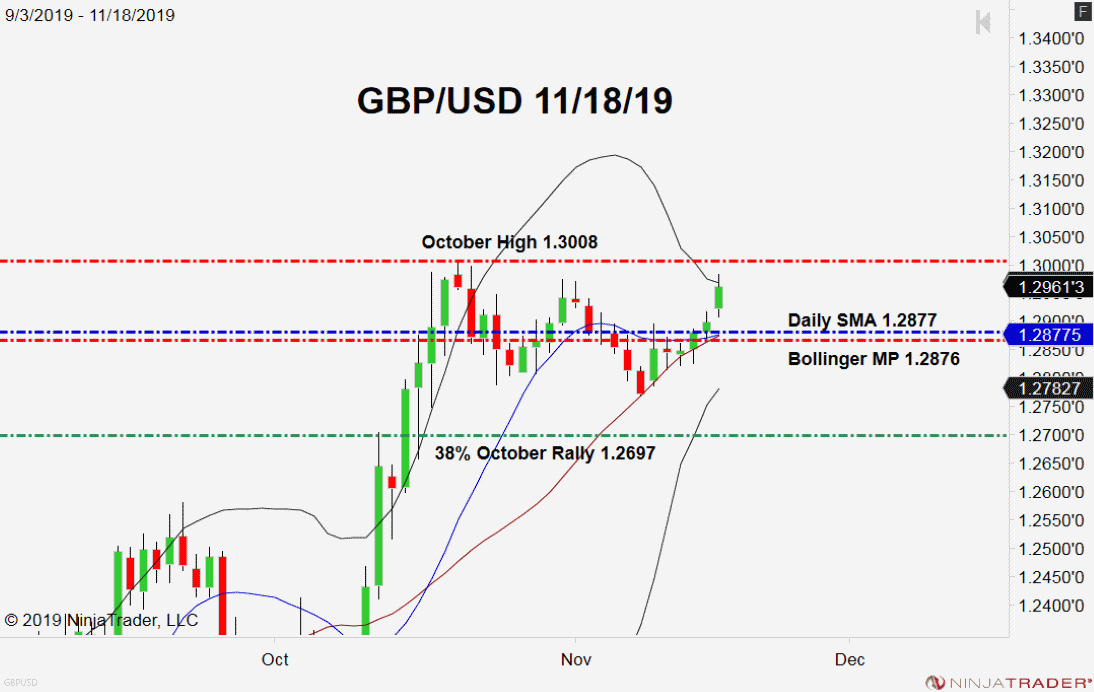 It has been a bullish session for the GBP/USD, which opened the week GAP up. The October uptrend remains valid, with rates driving toward the 1.3000 handle. Here are a few levels to watch as we roll into the Tuesday session:
Resistance(1): October High, 1.3008

Support(1): Daily SMA, 1.2877

Support(2): Bollinger MP, 1.2876
Overview: With a Conservative victory widely expected in December, what does the future hold for the GBP/USD? Will we finally see an orderly U.K. departure from the E.U. on 31 January or yet another delay? 
At this point, the answers to these questions are largely a matter of opinion. However, with a decisive Johnson victory appearing probable and a U.K./E.U. divorce deal already in place, it is beginning to look like the actual Brexit is just around the bend.