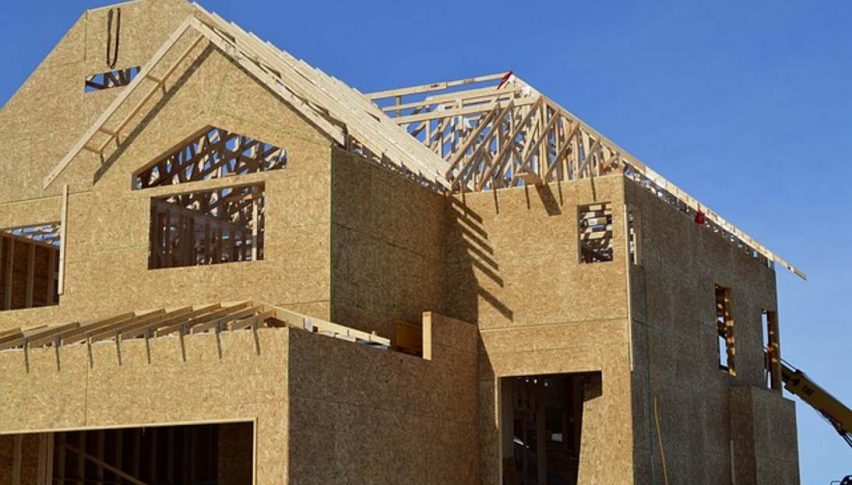 U.S. Home Starts Up, Blue Chips Down
The U.S. indices are trading mixed, with blue chips lagging and the tech sector setting the pace. At the half-way point of the American session, the DJIA DOW (-92), S&P 500 SPX (-2), and NASDAQ (+26) are having very different days. Earnings reports and impatience over the signing of "Phase 1" of the U.S./China trade deal are being deemed the primary market drivers.
On the economic data front, this morning brought the release of the U.S. new construction figures from October. Here is a look at the highlights:
Event                                                        Actual     Projected     Previous
Building Permits Change (Oct)             5.0%            0.0%               -2.4%
Housing Starts (MoM, Oct)                   1.314M        1.320M          1.266M
Housing Starts Change (Oct)                  3.8%            0.6%              -7.9%
This group of Housing Starts and Building Permits numbers from October is extremely positive. With the growth in Building Permits (5.0%) and Housing Starts (3.8%), it appears that dovish FED policy has drawn action to the construction industry. Ultimately, these are positive figures for the U.S. economy as a whole.
However, blue chip stocks have struggled to find solid footing. Let's take a look at the intermediate-term DJIA outlook for some perspective.
DJIA, Blue Chips Back Beneath 28,000
Monday was a historic session for the DJIA, with values cracking the 28,000 level. Today has been a different story. Values are trending south and have fallen beneath this key psychological level.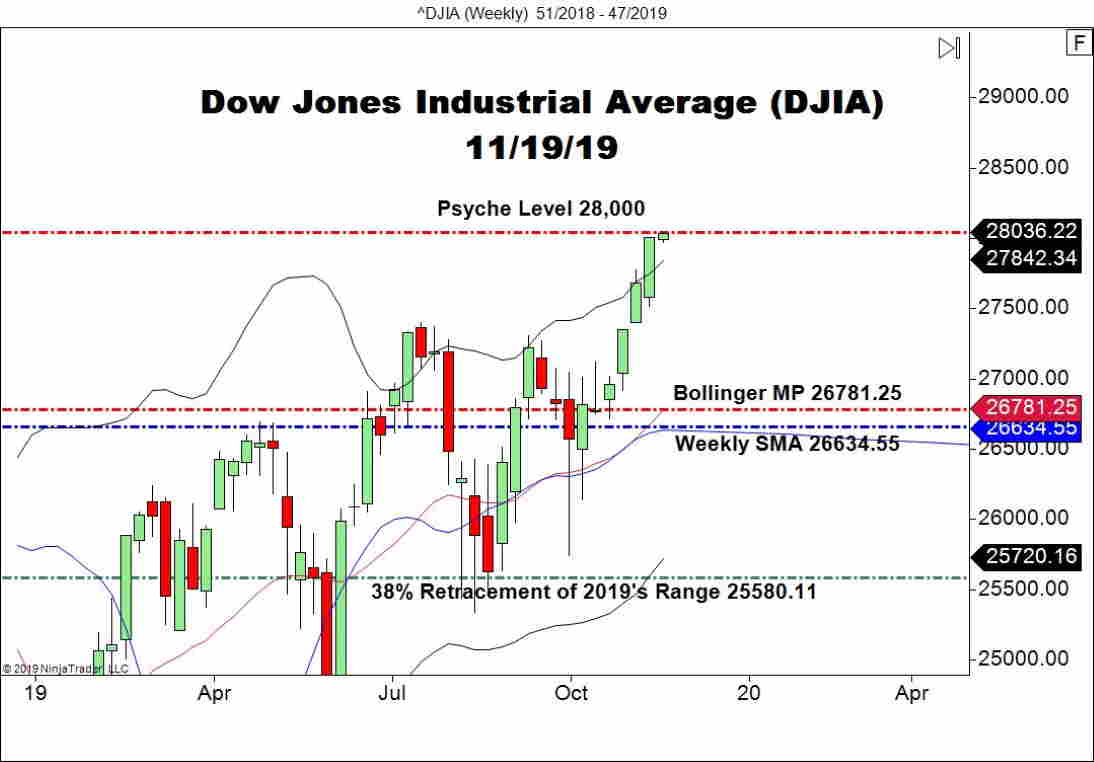 Overview: The chart above is a look at where the DJIA closed Monday's trade. Since this time, we have witnessed a modest pullback and slump beneath 28,000. In all honesty, this shouldn't come as much of a surprise. Given the lack of technical resistance levels, 28,000 is very likely to become a battleground for the bulls and bears at least until the end of the year.
Since early October, the DJIA has been on a roll. FED rate cuts and optimism over global trade have spearheaded the bullish breakout for the blue chips. Until we see a market fundamental sway public opinion, it is best to be long or on the sidelines in the DOW.