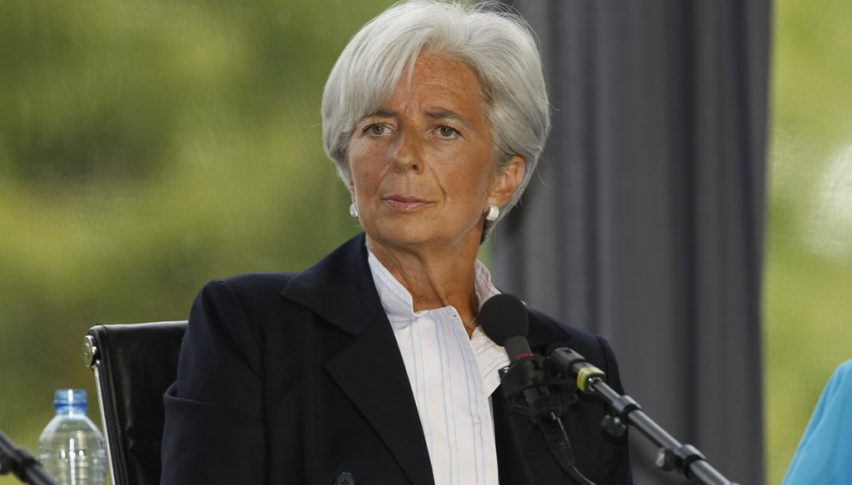 ECB's Lagarde Makes Her First Proper Speech
ECB president Christine Lagarde was speaking in Frankfurt earlier this morning. This is the first proper speech from her, because the introduction a few weeks ago didn't offer much.
In essence, she is picking up where Mario Draghi left it, begging Germans to increase fiscals pending. Below are her comments:
There are two main challenges in the global economy today
The first relates to the changing nature of world trade
There are also changes of a more structural nature
Second challenge relates to domestic growth in advanced economies
Europe needs to innovate and invest to respond to these challenges
We face a global environment that is marked by uncertainty
Europe needs a new policy mix
ECB will reach goal faster if other policies help it
One key element is euro area fiscal policy
Monetary policy will continue to support the economy
We will continuously monitor the side effects of our policies
Accommodative stance has been a key driver of domestic demand
That stance remains in place
Monetary policy will continue to support the economy, she says, which means that the ECB will continue to pump up cash into the monetary system. But, the monetary policy can only get us so far, the global economy will have to improve and some fiscal spending is badly needed, but can you convince the Germans about it?
EUR/USD has been bullish since October, but the move might have come to an end and we are seeing a slow reversal lower ahead of the ECB
5 hours ago
EUR/USD has gained 14 cents since October, but might be time for a bearish reversal as economic dat improves in the US
1 day ago