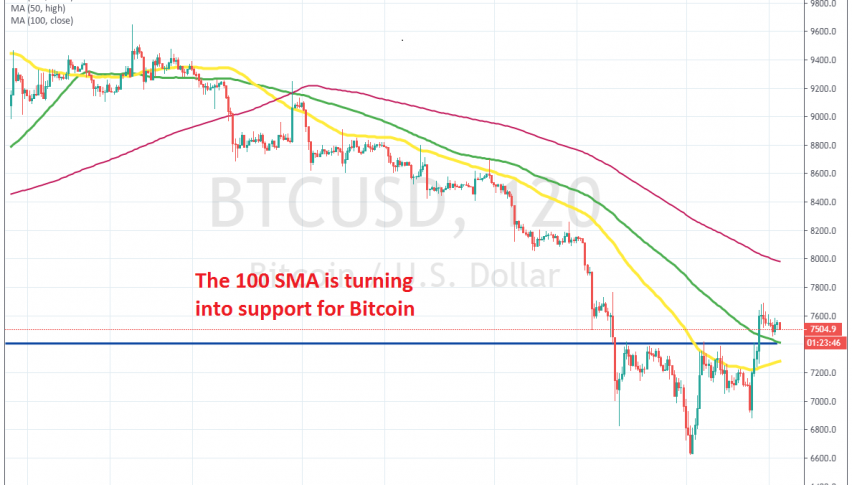 The Previous Support at $7,400 Turns Into Ressistance for Bitcoin
BITCOIN turned bearish in Q3 since late June after a big surge in Q3, which took the price from around $3,000 to $13,750. During the decline in Q3, moving averages were providing support on the way down, but turned into resistance once they were broken. Towards the end of October, the price fell to $7,400s, which turned into support. Although the decline continued a bit further to $7,200, where Bitcoin formed a bottom.
But, we saw a bullish reversal before October ended. Bitcoin jumped from the bottom to $10,500, which means a 50% gain in value. But the climb ended and since then Bitcoin has been bearish. The price reached the previous bottom and, at the end of last week, Bitcoin broke below that support zone.
Sellers pushed as far as $6,200 in the last few days of last week. Although, we saw a bullish reversal higher this week. But, the previous support at $7,400 seems to have turned now. The price found support there and made another bullish move from there, breaking above the 100 SMA.
Now the price has retraced lower again, but it seems like the 100 SMA has now turned into support for Bitcoin. This is a good sign for buyers, because when moving averages turn into support, it is a strong sign that the trend is shifting to bullish.