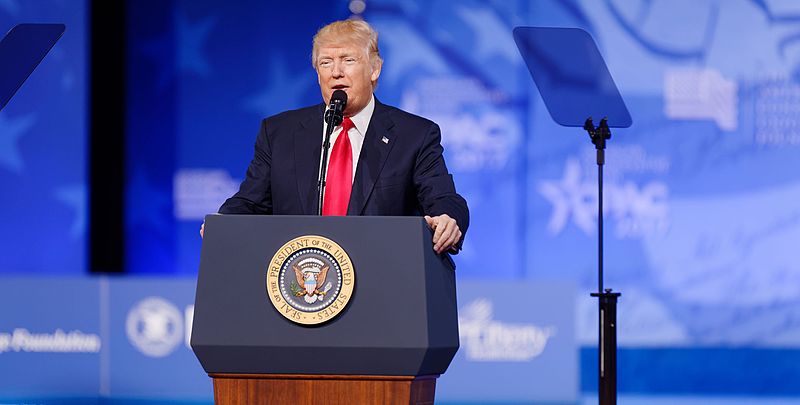 Forex Signals US Session Brief, Dec 2 – Risk Sentiment in Crossroads Between Better Economic Data from China and Trump's Tweets
Last Friday we saw some strange moves in forex, with EUR/USD turning bullish all of a sudden and climbing around 50 pips. But, that was due to some position adjustment from traders before he weekend and the cash flow from internationals for the month-end. Thin liquidity also played a part on that move, since the US was off for Thanksgiving long weekend. But, EUR/USD turned bearish today, which proves our points. A positive thing taking place over the weekend was the better-than-expected economic data released from China. The Chinese manufacturing sector finally came out of contraction after being there for many months, and services improved as well, as the PMI data from Saturday showed.

As a result, risk sentiment got a boost and risk assets have been bullish. The Kiwi had another reason to rally after the positive trade index report from New Zealand early this morning. The Chinese Caixin manufacturing, as well as manufacturing figures from the Eurozone also came a bit better than last month. But, later on US President Donald Trump posted a couple of tweets on trade and interest rates regarding Argentina and Brazil, which dented the sentiment a little. Now, traders remains uncertain whether to stay positive on better economic data or turn bearish on risk assets on trade concerns.
The European Session
European Manufacturing PMI – Manufacturing has been pretty weak for a long time in Europe and in Germany it has been in deep recession. But, we have seen some slight improvement in the last two months. German manufacturing improved to 44.1 points today from 43.8 points last month. Manufacturing also improved in all other European countries, but still remains in recession, apart from France.
UK Manufacturing PMI – The UK manufacturing downturn continued in November, as businesses responded to the delay to Brexit and a fresh injection of uncertainty from the forthcoming general election. The headline seasonally adjusted Purchasing Managers' Index slipped to 48.9 in November, down 49.6 in October but above the earlier flash estimate of 48.3 points.
To Cut or Not to Cut Production, OPEC – In the last two months, we have heard comments from OPEC+ countries that they might cut production again in the December meeting. But, in recent days, certain countries have let us know that they are not so comfortable with cutting production again. After all, they depend heavily on revenue from Oil exports. Russian energy minister Novak said last Friday that they would like to postpone any further delay until next April at least, which turned crude Oil really bearish. But today, Reuters reported, citing two unnamed sources on the matter say that OPEC+ is discussing to deepen the current set of output cuts by at least 0.4 million barrels/day until June next year as Saudi Arabia is keen to surprise the market to the upside before the Saudi Aramco IPO. Oil has climbed nearly $2 today.

Donald Trump Tweeting on Trade and Interest Rates 

– US president Donald Trump tweeted on trade and interest rates earlier today, but he turned his attention on Brazil and Argentina now. Below are his tweets:
"Brazil and Argentina have been presiding over a massive devaluation of their currencies. which is not good for our farmers. Therefore, effective immediately, I will restore the Tariffs on all Steel & Aluminum that is shipped into the U.S. from those countries. The Federal Reserve should likewise act so that countries, of which there are many, no longer take advantage of our strong dollar by further devaluing their currencies. This makes it very hard for our manufactures & farmers to fairly export their goods. Lower Rates & Loosen – Fed!". 
"U.S. Markets are up as much as 21% since the announcement of Tariffs on 3/1/2018 – and the U.S. is taking in massive amounts of money (and giving some to our farmers, who have been targeted by China)!"
The US Session
ECB's Lagarde Speaks – mario Draghi has left the European Central Bank now and Christine Lagarde is the new president. she was speaking a while ago, saying the following:

Communication is a two-way street and vitally important for democracy
Euro growth remains weak due to global concerns
Manufacturing sector has been suffering the most
Consumption is held up very well
Labor has improved leading to consumers to remain confident
Slowdown has been affecting price developments which remains subdued
ECB to be resolute and hitting inflation mandate

ICM UK Election Poll – UK elections are approaching. They will be held on December 12. The conservatives are leading but their lead was a little wider a couple of weeks ago. Today, ICM released its poll for Reuters, where Conservatives stand at 42%. That is +1% from a week ago. Labour stands at 35% which also means +1% from a week ago.
US ISM Manufacturing PMI – ISM manufacturing report was released earlier. The activity was expected to have increased in November, but still remain in contraction. Although, it missed expectations. This indicator was expected to increase to 49.1 points, but instead softened further to 48.1 points.  Construction spending also declined by 0.8%, against expectations of a 0.3% expansion. Employment fell to 46.6 points versus 48.3 estimated, down from 47.7 points last month. Prices paid also declined to 46.7 points versus 47.0 estimate. New orders fell to 47.2 points versus 49.1 last month. Only production increased to 49.1 points from 46.2 last month.
Trades in Sight
The trend has ben bullish for a month
Moving averages are providing support
The USD has turned soft again
The 100 SMA is doing a great job as support
GBP/USD turned pretty bullish in October after Boris Johnson and the EU reached a Brexit deal. But, the UK parliament rejected that deal and the buyers left it off at 1.30. Although, this pair has been trading in a range in the last several weeks and moving averages have been doing a good job in providing support, especially last week. The price was finding support at the 200 SMA (red) last week, but this week the 100 SMA (green) did that job, which shows that buyers are stronger today, despite the Labour Party increasing in polls. The weakness in the USD is also helping push GBP/USD higher today.
In Conclusion
The sentiment started out positive today after the improvement in Chinese manufacturing and services, as well as the better manufacturing figures form the Eurozone. But later on, Donald Trump's tweets about steel and aluminium tariffs on Argentina and Brazil dented the sentiment and now the US ISM manufacturing has weakened further instead of improving. So, things look pretty mixed now.