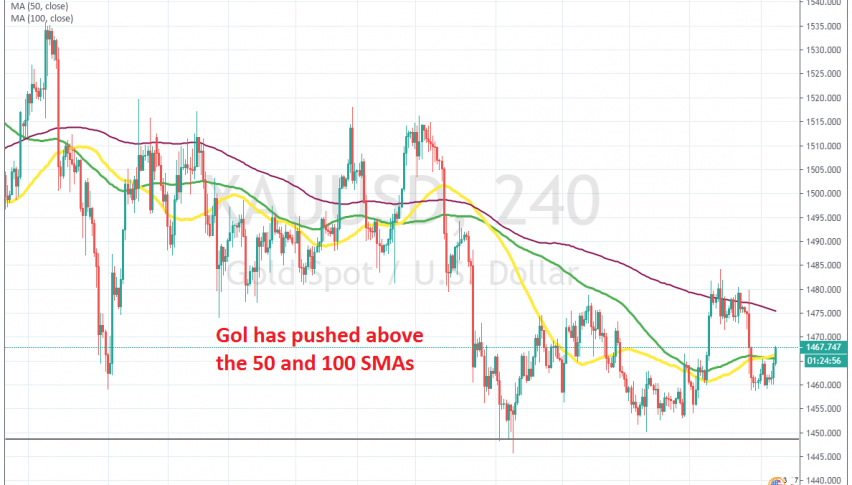 GOLD has turned bearish since early September as the sentiment in financial markets turned positive, after US and China calmed their tones down. In October, we saw another big bearish move take place, after comments about a partial trade deal which improved the sentiment further.
At the beginning of this month though, we saw another jump higher, after Donald Trump said that he might postpone the trade deal until after presidential elections in China. But, the rumours we heard last week from Bloomberg that the Phase One deal was likely to go official on December 15 improved the sentiment again and Trump's comments that trade talks were going well helped the situation further.
Gold turned bearish again after it failed to hold on above the 200 SMA (purple) on the H4 chart. All moves in Gold show how the sentiment has been in financial markets, so you can read the past events from the Gold chart. Today we are seeing another bullish move as the sentiment turns slightly negative again.
We are not hearing from China or the US, while Bloomberg said that the deal would go official on Friday, so the silence is hurting the sentiment now. Although, that will change if we hear comments about the trade deal going official on Friday.