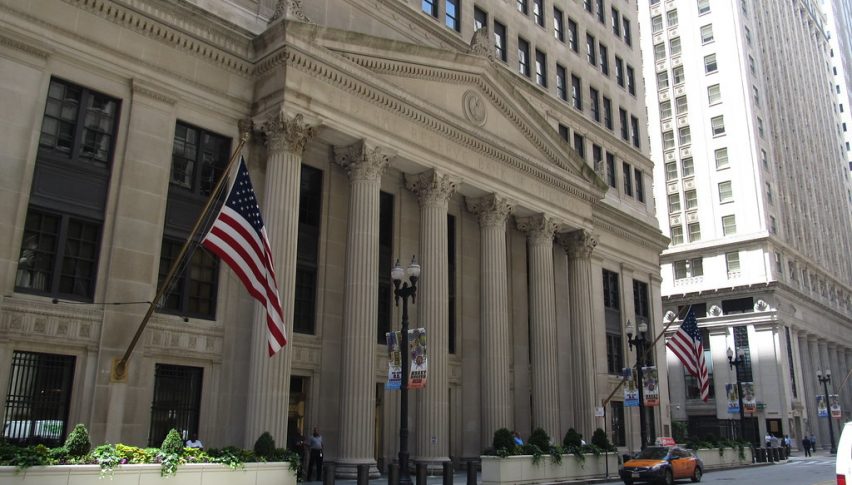 Forex Signals US Session Brief, Dec 11 – Traders Locked and Loaded for the FED Meeting
Posted Wednesday, December 11, 2019 by
Skerdian Meta
• 4 min read
The sentiment has been positive in the last few weeks, with stock markets climbing higher. Although, the sentiment turned slightly negative in the first two days of this week, in lack of comments from US and China on the Phase One trade deal. We heard the US Secretary of Commerce yesterday, say that the Phase One deal is just a deal on agriculture, but he gave no deadline for it, while traders had braced themselves for it to become official on Friday. So, his comments weren't enough to turn the sentiment positive yesterday.
Today, markets seem to be stuck in tight ranges, as traders stay sidelined ahead of the FED meeting this evening. AUD/USD was the only pair today where we saw some decent price action, as it bounced 50 pips higher off the 100 SMA on the H4 chart, so the move there was technical. The US CPI (consumer price index) inflation report, which was released earlier today leaned more on the positive, as MoM inflation cooled off a bit, but the annualized CPI jumped 5 points higher, although there's a skew there which we will explain below.
The European Session
BOJ's Kuroda Feeling Positive for A Change – BOJ governor, Haruhiko Kuroda was speaking in Tokyo this morning, saying that positive signs are seen for the global economy. Overall 2020 outlook seems to be relatively bright. Nice to hear some positive tones from Kuroda.
China Wants Some Concessions Before proceeding With Further Talks – CNBC reporter, Eunice Yoon, tweeted this morning, citing Chinese experts who are following the trade talks well, which you can find below:


"Chinese experts who follow #trade talks tell me 1) #China side would want Dec 15 tariffs canceled as minimum pre-condition for continued negotiations of phase one deal (if not, would be sign US not serious). 2) #China "extremely reluctant" to commit to massive concrete figures for US farm goods (if China agrees, it would be considered major concession) 3) still bottom basement level of trust Trump team won't toss out any deal."

UK PM Johnson Plays It Cool Ahead of Elections – Boris Johnson was speaking on Talk Radio early this morning. He was mostly talking about climate change but touched on elections as well, although it is not allowed to campaign on the last day before the voting takes place. But, he just gave some credit the Labour before the victory, saying that the election could not be tighter.
The US Session
US CPI Inflation – US Inflation report for November was released a while ago. Headline CPI was expected to cool off after the 0.4% increase in October, which it did. But it beat expectations of 0.2%, coming at 0.3% for last month. Although, YoY CPI moved higher to 2.1% from 1.8% previously and against 2.0% expected. Better YoY numbers but softer MoM figures.

US Core CPI Inflation – Core CPI for November remained unchanged at 0.2% last month and core CPI YoY remained unchanged at 2.3%, as anticipated as well. The next three months of data in this series are going to be hot because of soft YoY figures from Nov-Jan a year ago. An inflation scare would dent the Fed's credibility. The risk is that they shift back to a hawkish bias, something that would be a major blow to risk assets.
OPEC Making Some Oil Supply and Demand Predictions –

"The 2020 non-OPEC supply forecast remains subject to some uncertainties, including the degree of spending discipline by US independent oil companies," the report said, citing a "continued slowdown in growth on the back of decreased investment and lower drilling activities in US tight oil."

The major debate in oil circles for 2020 is about the health of US tight oil. The market has all-but-stopped lending to marginal oil-producing products, particularly outside of the Permian basic. Yesterday Chevron wrote down $10-$11 billion in assets with an emphasis on uneconomical shale in the Appalachian region.

Judging by the current trend of decline in the US oil rig count and discipline in E&P spending by independents, US crude oil output, particularly from tight oil regions, will definitely be affected. Although the backlog of more than 6,000 drilled but uncompleted horizontal wells in tight oil regions provides support because of lower costs, crude production – despite the opening of new pipelines in the Permian Basin – is forecast to increase y-o-y by 0.89 mb/d from onshore fields to average 11.18 mb/d.
Trades in Sight
The trend has ben bullish for about  2 months
The pullback lower is complete
The 100 SMA provided solid support on the H4 chart
The bullish reversing pattern worked out well
Buyers came in at the 100 SMA today
AUD/USD made a bullish reversal at the beginning of October, which looked just like another retrace higher before sellers pushed further below. The sellers did come back and reversed the price lower, but they couldn't make new lows in November, which means that the trend is still bullish. This pair retraced lower again earlier this week, but the decline stopped right at the 100 SMA (green) which turned into solid support for this pair. A bullish reversing chart pattern formed above it, with a couple of doji/hammer candlesticks and the reverse happened after that. now buyers are in control again.
In Conclusion
The Aussie climbed higher earlier today, which made some traders think that the risk sentiment was back on in forex, but the other risk assets didn't follow through, so that was just a technical move. All other instruments remain pretty quiet, as we head into the FED meeting in a few hours. the FED is not expected to cut rates today, especially  after the positive inflation report.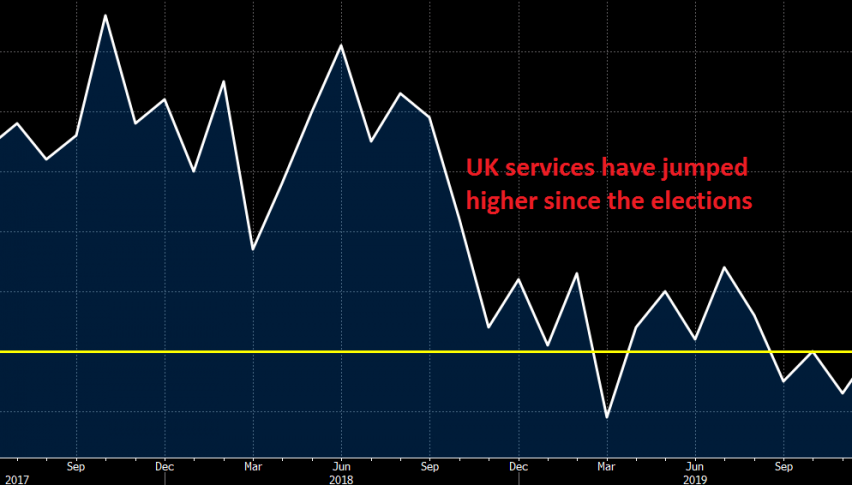 24 mins ago
The FED has been dovish since summer last year, but now even doves like Bullard are turning less dovish
2 hours ago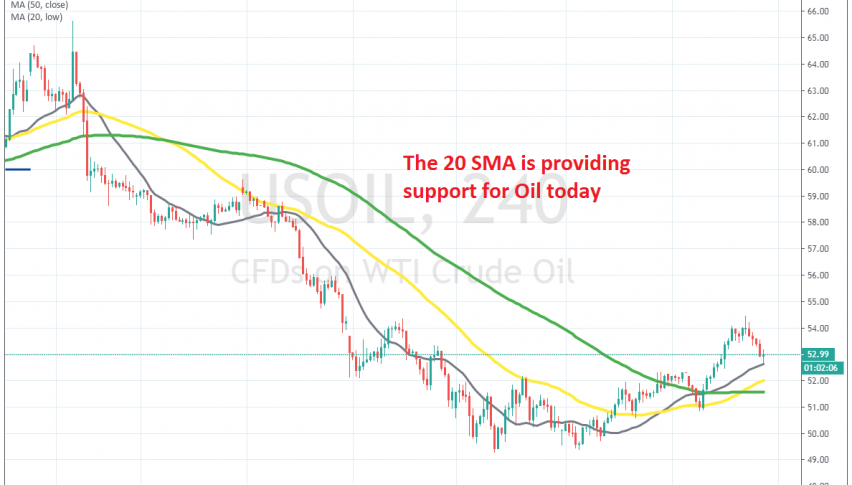 2 hours ago