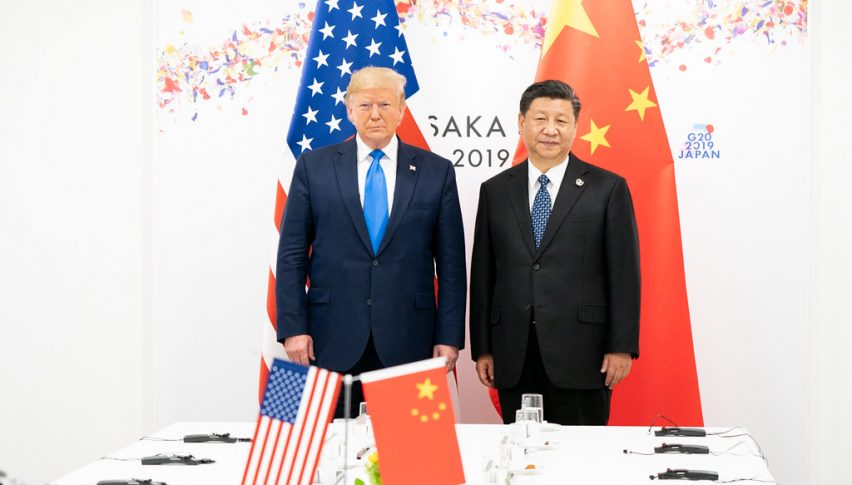 Forex Signals US Session Brief, Dec 13 – Uncertainty Returns Again After the Optimism From UK Elections and the Phase One Deal
Markets had been waiting for the UK elections for quite some time, as well as for the partial trade deal saga to come to an end. Both of those events took place yesterday. We also had a number of major central bank meetings yesterday and on Wednesday, but they didn't offer much action in forex, since politics are more important than economics now and traders were focused on those two events. The Conservative Party won a clear majority in the British Parliament, although that wasn't too surprising, considering that the Brexit Party had pulled off from Conservatives weren't clearly ahead, just to open the road for them. The recent polls also suggested such a victory.
So, Boris Johnson will be the UK Prime Minister for 4 more years and now Brexit is inevitable. That cleared some of the uncertainty, which has been positive for the GBP, but the Pound has given back some of the gains today. Yesterday Donald Trump signed off the Phase One deal, which added to the positive tones in financial markets and risk assets surged higher, while safe havens tumbled, with GOLD losing more than $25. But, we have heard nothing from China today and the silence is deafening for traders, so now the sentiment turned slightly negative again. Although, both sides now have accepted the deal.  The US retail sales report came out sort of mixed a while ago, which didn't do much to give us some direction.
The European Session
Comments From China Ignoring the Phase One Deal – We heard some comments from China today, but they didn't touch the trade deal that was signed by Trump yesterday. Chinese diplomat, Lu Kang, said early this morning that a trade deal with us needs mutual respect, equality. China's Cabinet added later that they will not force foreign firms to transfer their technology, which is another positive comment,but not on the trade deal though.
ECB's Villeroy Speaking – The ECB governing council member, Francois Villeroy de Galhau commented earlier today, saying that the monetary policy by the European central Bank is accommodative and attentive. He also sees this period as the beginning of stabilization in the euro area.
EU's Michel Making positive Comments on UK Elections – European Council president, Charles Michel said today that "We are ready and will work very hard for trade deal with the UK". he added that it is very important that we guarantee the level playing field. We will negotiate closely with the UK and hope for a 'loyal' negotiation.
ECB's de Guindos Sounding Dovish – ECB vice president, Luis de Guindos also commented and he sounded pretty dovish. De Guindos said that the ECB still has room to act with QE and with rate cuts if needed. He calls for structural reforms and fiscal policy to take over from monetary policy, but there are signs of economic stabilization. Euro area slowdown has bottomed out as disorderly Brexit, US-China trade war risks have not materialized.
The US Session
US Retail Sales – The Retail sales report from the US was released a while ago and headline sales missed expectations of 0.5%,growing by 0.2% only in November. Core sales also missed expectations of 0.4%, increasing by 0.1%. But, revisions for October were higher, with headline sales revised to 0.4% from 0.3% previously and core retail sales revised to 0.3% from 0.2%. Details: Autos +0.5%, electronics +0.7%, building materials 0.0%, Health and personal care -1.1%, clothing -0.6%, sporting goods -0.5%, General merchandise +0.1%, non-store retailers (online) +0.8%.
EUs Von Der Leven Wants to Do It in 11 Months – Von Der Leven said a while ago that we have 11 months to negotiate trade deal with Britain. More comments from him below:

We have 11 months to negotiate a trade deal with Britain
we will have to prioritize put focus on issues that are cliff edge if they are not done
there will be sequencing, emphasis on certain things and talks
Will not conclude trade deal with Britain at any cost, it has to be a balanced agreement
we have a deadline until start of July 2022 decide if transition. For Britain should be extended
it is in our common interest to come to a new relationship with Britain in an orderly way

Meanwhile, German Chancellor Merkel weighs in by saying:

it is good that Johnson has a clear majority in view of future Brexit talks
many in EU were relieved that there was no hung parliament and UK

IS Trump Denying the Deal? – US President just tweeted on the trade deal as below:
But, he tweeted again just now,


"We have agreed to a very large Phase One Deal with China. They have agreed to many structural changes and massive purchases of Agricultural Product, Energy, and Manufactured Goods, plus much more. The 25% Tariffs will remain as is, with 7 1/2% put on much of the remainder. The Penalty Tariffs set for December 15th will not be charged because of the fact that we made the deal. We will begin negotiations on the Phase Two Deal immediately, rather than waiting until after the 2020 Election. This is an amazing deal for all. Thank you!"

China Just Accepted the Deal – China says first phase of trade deal with US agreed

Says first phase of trade negotiations achieved major progress
An agreement has been reached on the text (another wire says 'context')
US will follow up on promise to cancel tariffs on a phased basis
Deal to protect Chinese firms' legal interests in dealing in US
Trade deal to boost confidence of global markets
Both sides agree to complete last stages as possible including translation and legal review of deal as soon as possible
Two sides agreed to negotiate on specific arrangement for a signing ceremony
China has decided to cancel tariffs scheduled to take effect on Sunday
China hopes US to follow up on its promises
China to import US wheat, rice and corn within quotas
Are talking about timing, place and details of signing deal
Trades in Sight
The trend has ben bullish for about  2 months
The pullback lower is complete
MAs are provided support
Fundamentals have turned bullish
Buyers came in at the 100 SMA today
NZD/USD has been bullish for more than two months. The sentiment improved in financial markets in September, after US and CHina dialed down their tones, following a heated summer. In October the sentiment improved further after comments regarding the Phase One deal. Moving averages have been doing a great job, in supporting this pair during pullbacks, thus pushing the trend higher on the larger time-frames, such as the daily and H4 charts. Although, they have helped buyers on the H1 chart as well, as you can see from the chart above.
We have seen NZD/USD reverse higher at the 50 SMA (yellow), the 100 SMA (green) and earlier this week at the 200 SMA (purple). Yesterday the situation improved further for risk assets after Donald trump signed the Phase One deal, and the NZD surged higher. But, we heard some rumours earlier today, which said that it meant that they were only postponing December tariffs, So the sentiment got dented a little and this pair retraced lower. But, we decided to buy the pullback, after Trump and CHina confirmed the deal, which should keep the sentiment positive. now, let's hope for a reversal.
In Conclusion
Markets are confused once again now. The sentiment improved after Trump and China confirmed the Phase One deal, but it seems that markets are not liking the details. One of them is that the tariff reductions would be on less than then a third of the initial proposal of $360 billion. So, the sentiment has turned mildly negative again just now. Let's see where it ends up.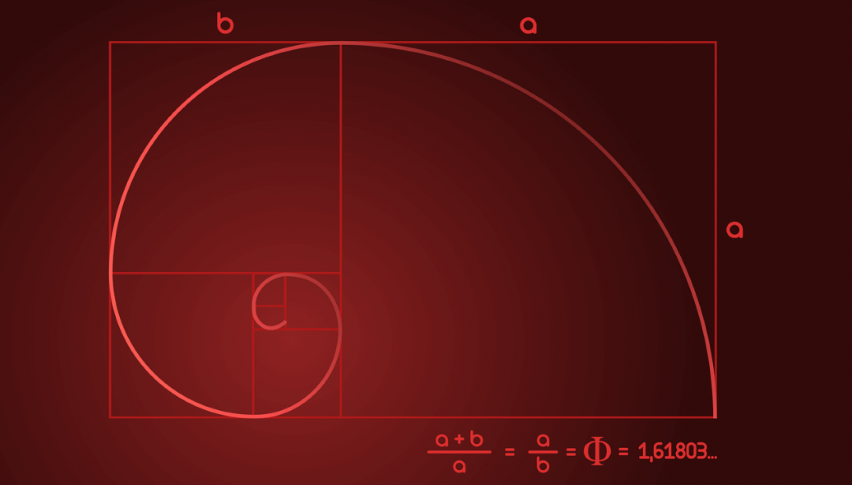 21 hours ago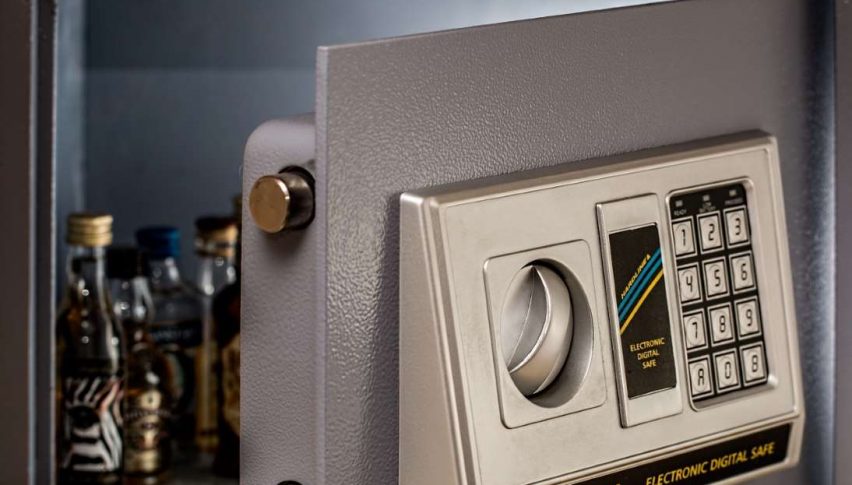 22 hours ago