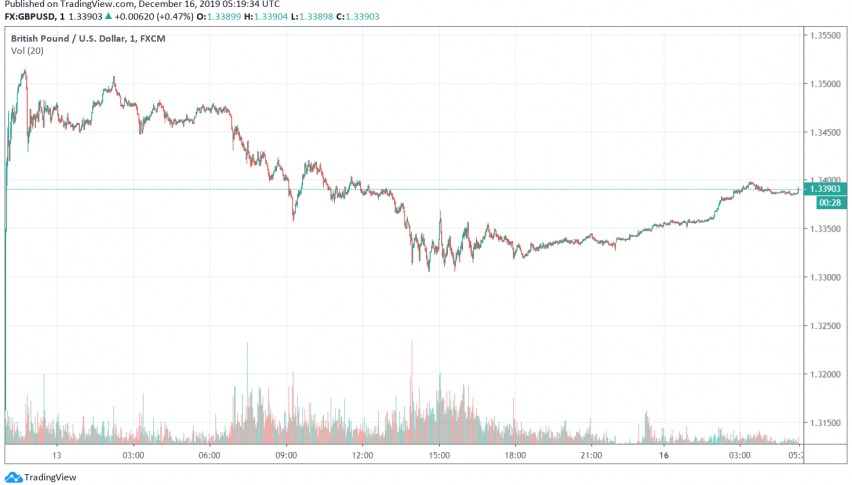 BoJo to Focus on Finalizing Brexit and Trade Agreement With the EU
Posted Monday, December 16, 2019 by
Arslan Butt
• 1 min read
Cabinet Office minister Michael Gove confirmed PM Boris Johnson's plans to get Brexit done by the January 31 deadline set by the EU, following which his priority will shift towards finalizing a new trade agreement with the Union. Johnson and his Conservative Party received a strong victory in the recent general elections and have been voted back to power.
The first focus of the new government will be to pass the Brexit Bill through the UK Parliament. In an interview with Sky News, Gove commented, "I can absolutely confirm that we will have an opportunity to vote on the Withdrawal Agreement Bill in relatively short order and then we will make sure that it passes before January 31st".
Following Brexit, the UK government will focus on concluding a new trade agreement with the EU, which will come in place by the end of 2020, when the transition period post Brexit is scheduled to expire. EU's chief negotiator Michael Barnier has previously expressed his concerns about getting a new trade agreement in place in such a short timeline, as Brexit got extended several times since the original deadline of March 2019.
Early on Monday, the Pound continues to trade strong against the US dollar, over increasing expectations for a resolution to Brexit shortly. At the time of writing, GBP/USD is trading at around 1.339.
GBP/USD was rejected by the 50 SMA early in December, but is quickly back at it as the USD resumes decline on softer FED rhetoric
2 weeks ago