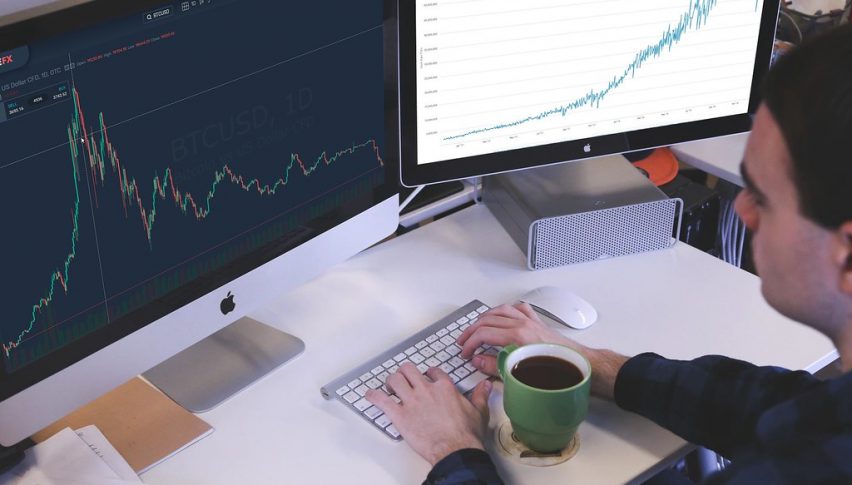 Forex Signals US Session Brief, Dec 19 – No Direction in Markets Yet
Today was yet another really quiet day in forex. This sort of price action has been going on for about a week now, since the volatility following the Phase One agreement between US and China on Thursday last week, as well as the general elections in UK. Markets got excited for a while back then, as UK Conservatives won a decent majority in the UK Parliament and the Phase One deal meant that no further tariffs will be placed on China this month. But that's about it, because trade tensions between US and China remain and the main issues such as IP theft and forced technology transfers remain, while the UK will be heading out of the EU and if they don't reach a trade deal with the EU, there will be a hard Brexit.
So, not much has been resolved now, despite the improvement in the sentiment, which was short lived. Since Friday, markets have been pretty quiet, although we should take into consideration that we are heading into the Christmas period and major players are heading out of office for winter holidays. The main event today was the meeting from the Bank of England. They weren't expected to make any changes this month, but traders were interested to see if they would pick a side now that elections are over and BoJo is going ahead with Brexit. But, they said that the political situation is stil quite unclear, so they didn't offer anything at all.
The European Session
Japanese Economy Looks Better Now for Kuroda – Bank of Japan governor Kuroda said this morning that global economic outlook has become brighter than a few months ago. No risk of Chinese economy headed towards stagnation. No change in view that Japanese economy will moderately recover. Domestic consumption trend is largely unchanged after sales tax hike. Government stimulus package is to have a positive impact on prices. Government stimulus package to also help to push up demand. Deepening negative rates would still be a policy option if needed. But can't deepen negative rates indefinitely as it could affect financial institutions. BOJ will patiently continue powerful monetary easing.
China Commenting on Phase One Deal – Chinese commerce ministry said in a conference this morning that the content of the Phase One trade deal content to be disclosed after the deal is signed. US, China trade teams are maintaining close communications on signing of the deal. No new information on talks with the US at the moment.
UK Retail Sales – Retail sales have been pretty weak in the UK recently, declining by 0.2% in August, falling flat in September, declining by 0.1% in October, but were expected to increase by 0.3% in November. Although, they declined again, this time by 0.6%. Prior was revised to 0.0% though. Retail sales YoY came at +1.0% vs +2.1% expected.
No Brexit Extensions, Says Johnson – UK Prime Minister Boris Johnson announced the legislative agenda of the UK government. He said that they will rule out any extension to the Brexit transition period. Brexit bill confirms 31 December 2020 as end of transition period. Scottish independence next year would be a damaging distraction. Millions of people, many who have never voted Conservative before, have put their faith in this government.
BOE's Meeting – The BOE announces its latest monetary policy decision – 19 December 2019:

BOE leaves bank rate unchanged at 0.75%
Prior 0.75%
Votes 7-2 vs 7-2 expected
Asset purchase target £435 billion
Corporate bond target £10 billion

Haskel and Saunders dissented, voted to cut the bank rate by 25 bps
BOE says can't tell yet how much policy uncertainties have declined since election
Sees continued signs that UK labour market is loosening but it remains tight
Partial de-escalation of US-China trade war gives some additional support to outlook
If global growth fails to stabilize or Brexit uncertainties remain entrenched, monetary policy may need to reinforce expected UK recovery
Further ahead, if risks do not materialize and economy recovers broadly as expected, some modest tightening of policy – at gradual pace, limited extent – may be needed
The US Session
US Philly FED Manufacturing Index – The Philly Fed Manufacturing Index was weakening in recent months and in October it fell to 5.4 points, but it improved in November again to 10.4 points. it was expected to weaken again to 8.1 points this month, but it missed expectations, weakening further to 0.3 points.
No rate Change for Bullard According to the WSJ – St. Louis Pres. James Bullard in an article from the Wall Street Journal says that he sees no reason for changing rates in 2020. Bullard has been a leading dove but his view has skewed back toward the consensus after the 3 cuts in 2019.

Considers no cuts appropriate in this environment
The Fed made a fairly big adjustment in policy during 2019
We should wait-and-see what the effects are in 2020 and see how the data come in
Sees a pretty high bar to changing monetary policy
Trade uncertainties are waning and firms are learning to operate in an unsettled environment
The Fed takes a positive signal from the fact that the yield curve has returned to a more normal upward sloping shape

US Home Sales – Existing home sales have been in the range of 5.40 million. Last month, sales for existing homes came at 5.46 million, but were revised lower today to 5.44 million. Today's report was expected to show sales at 5.44 million again, but they missed expectations for November, coming at 5.36 million instead.
Trades in Sight
The trend has ben bullish for more than 2 months
The pullback lower is complete
The 50 SMA reversed the price higher

The retraced ended at the 50 SMA today
NZD/USD has been bullish for more than two months, after it reversed higher early in October, following the soft US ISM manufacturing report that month, as well as the Phase One deal comments, from US and China. The uptrend slowed down in November, as the USD recuperated, but it gained pace again in December, after yet another ISM manufacturing report from the US. The Phase One deal which was reached by the US and China last Thursday also added to the bullish momentum in this pair. As a result, NZD/USD climbed to 0.6640 last Thursday, but has been having trouble making new highs since then.
The price retreated below the 50 SMA (yellow) on the H4 chart yesterday, which didn't look too good for our forex signal, since we are long on this pair from last Friday. But, we saw a bullish reversal yesterday, as the risk sentiment improved for a while. The price got pretty close to the take profit target, but reversed back down and today the price has fallen to the 50 SMA once again. Although, it seems like this moving average is holding today, which is a good sign. If the 50 SMA holds as support, then it's likely that this pair bounces from there and turns bullish. The price action points to that, but let's see if this scenario will play out.
In Conclusion
Markets continue to remain quiet today, as we head into the Christmas period and traders are starting holidays already. Although, we might see some volatility tomorrow, as major players try to adjust/close positions ahead of the holiday and year-end period.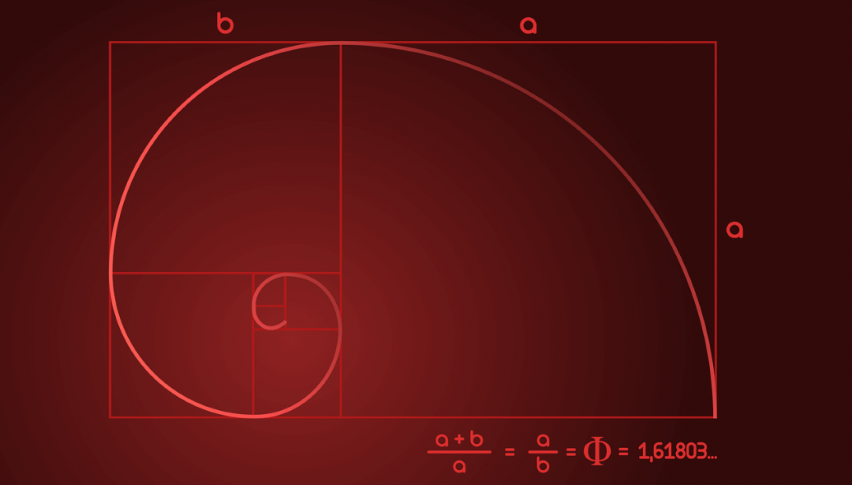 20 hours ago