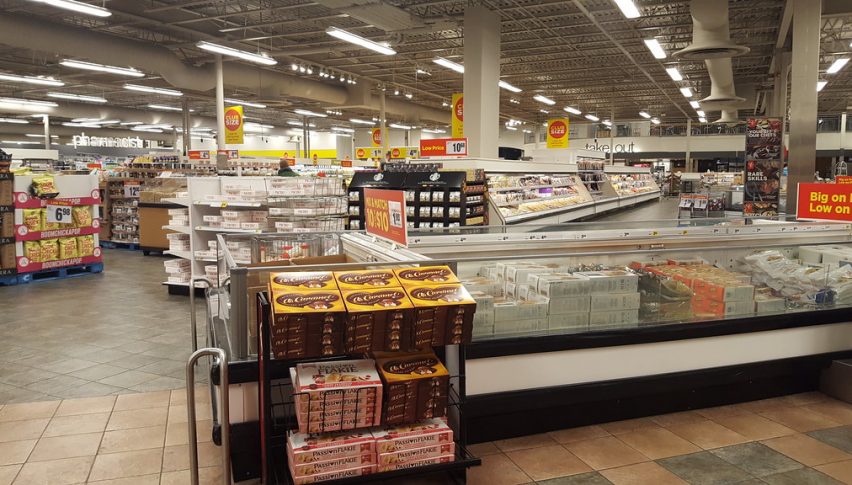 Forex Signals US Session Brief, Dec 20 – CAD the Only Mover Today
Markets turned pretty quiet on Friday last week, after UK election and the agreement by China-US for the Phase One deal on Thursday. There was a moment of of optimism after those two events, but the optimism faded quickly after that, when the reality hit back and traders realized that nothing much had changed. UK Is still heading out of the EU and they don't have a trade deal yet, while the Phase One deal is just an agricultural one, which doesn't tackle the main issues.

So, the uncertainty has prevailed, which has left traders sidelined and on top of that the liquidity is drying up, as the Christmas period approaches and traders leave for holidays. This sort of price action has continued today as well. The UK Conservatives passed the first reading of the Brexit bill and Q3 GDP was revised higher, but that didn't induced much action on the GBP. The only mover today has been the USD/CAD , which climbed around 50 pips, after a terrible retail sales report from Canada.
The European Session
UK Final Q3 GDP Reading – The UK economy contracted by 0.2% in Q2 and traders were fearing another contraction in Q3, which would mean recession. But, the economy grew by 0.2% Q2, as the first two readings showed. Today's thrd reading revised growth to 0.45 in Q3, while YoY, the British economy expanded by 1.1%, against 1.0% previously estimated.
No More Brexit Extensions for BoJo – UK prime minister, Boris Johnson, opened the Brexit debate in parliament by saying that the Brexit bill contains no possibility of extension. The Parliament must not allow any more Brexit delay. Ruling out an extension strengthens UK's hand.
BOE's Haskel Points to Rate Cuts – BOE policymaker, Jonathan Haskel commented this morning, saying that the current data justifies looser monetary policy. UK outlook has weakened in the past year. Cutting rates now would be insurance against rates getting stuck near zero in future. Downside risks linger over BOE forecasts. Brexit uncertainties may become entrenched and world economy may weaken. Sees substantial chance of "quite weak" UK inflation in the near-term.
No Brexit Extensions, Says Johnson – UK Prime Minister Boris Johnson announced the legislative agenda of the UK government. He said that they will rule out any extension to the Brexit transition period. Brexit bill confirms 31 December 2020 as end of transition period. Scottish independence next year would be a damaging distraction. Millions of people, many who have never voted Conservative before, have put their faith in this government.
New BOE Governor – Mark Carney is leaving the BOE soon and a new governor has been appointed to take his place. UK chancellor, Sajid Javid, confirms the appointment of Andrew Bailey as next BOE governor. Incumbent BOE governor, Mark Carney, gave his endorsement to Andrew Bailey's appointment to succeed him next year, saying that Bailey brings unparalleled experience to the central bank.
The US Session
US Final Q3 GDP Reading – The third reading for the US Q3 2019 GDP remained unchanged at+2.1% vs +2.1% expected. Personal consumption increased to +3.2% in the final reading, from +2.9% in the previous reading. Core PCE annualized remained unchanged at +2.1% vs +2.1% in 2nd reading.
Canadian Retail Sales – Canadian retail sales report has been released and it looked very disappointing. Headline sales were expected top increase by 0.5% in November, after a 0.1% decline in October, but they posted a 1.2% decline instead. Core sales also declined, but 0.5%, while expectations were for a 0.2% increase. The new house price index also declined by 0.1%, against a 0.15 increase expected.
NY FED Hikes Q4 GDP Estimates –

The NY Fed Nowcast estimate for fourth-quarter GDP growth has risen to 1.3% from 0.7% last week. Their forecast runs counter to the Atlanta Fed which is currently up at 2.3%. The Atlanta Fed is scheduled to revise their estimate today.

Contributors this week included:

industrial production, added 0.24%
capacity utilization, added 0.21%
housing starts, added 0.10%
building permits, added 0.08%
Trades in Sight
The trend has ben bullish for more than 2 months
The pullback lower is complete
The 50 SMA reversed the price higher

The retraced ended at the 50 SMA today
NZD/USD has been bullish for more than two months, after it reversed higher early in October, following the soft US ISM manufacturing report that month, as well as the Phase One deal comments, from US and China. The uptrend slowed down in November, as the USD recuperated, but it gained pace again in December, after yet another ISM manufacturing report from the US. The Phase One deal which was reached by the US and China last Thursday also added to the bullish momentum in this pair. As a result, NZD/USD climbed to 0.6640 last Thursday, but has been having trouble making new highs since then.
The price retreated below the 50 SMA (yellow) on the H4 chart yesterday, which didn't look too good for our forex signal, since we are long on this pair from last Friday. But, we saw a bullish reversal yesterday, as the risk sentiment improved for a while. The price got pretty close to the take profit target, but reversed back down and today the price has fallen to the 50 SMA once again. Although, it seems like this moving average is holding today, which is a good sign. If the 50 SMA holds as support, then it's likely that this pair bounces from there and turns bullish. The price action points to that, but let's see if this scenario will play out.
In Conclusion
Markets have been pretty quiet again today, which is normal at this time of  the year. Although, we saw a jump in USD/CAD after the horrible Canadian retail sales report. Crude Oil dived more than $1 lower a while ago, but WTI rude has bounced off the $60 level. I suppose that was some position adjustment/close before the weekend and Christmas holidays.