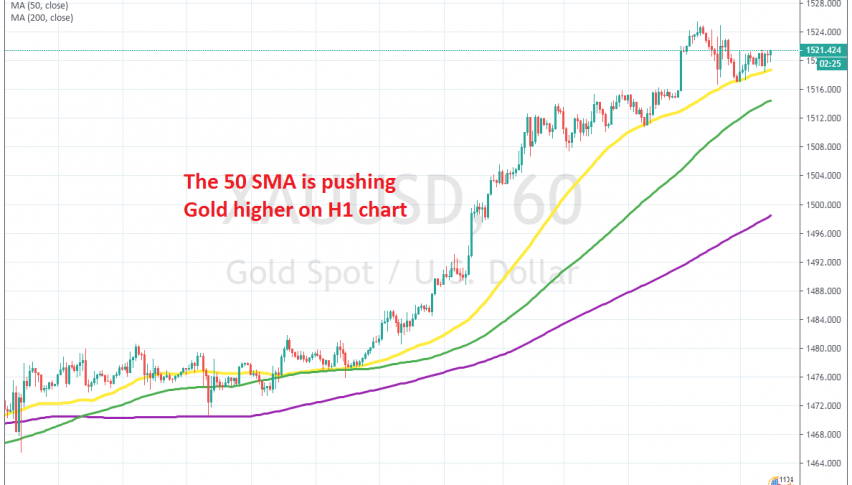 Gold Continues to Remain Supported at the 50 Hourly SMA
GOLD has been pretty bullish in the last couple of years, as the international trade and political conflicts increased. It peaked at the end of August when the trade war rhetoric between US and China reached the peak. Since then, Gold has retreated lower, as the the trade war has cooled off somewhat and the Phase One deal was agreed on last month.
But, the end of the year turned the USD bearish again, as cash flows flowed out of the US it seems, which looked sort of strange. The sentiment turned negative as well, with traders turning to safe havens before the new year, just in case. As a result, Gold turned bullish again in the last week of 2019.
Moving averages have been doing a good job in keeping the upside going, particularly the 50 SMA (yellow). This moving average has been providing support in the last few days and continues to do so. We highlighted this moving average last week and today the 50 SMA refused the price once again. We missed the chance to go long earlier today, but will try to open a buy trade when the price retraces down to the 50 SMA again.
Yesterday the FED delivered a hawkish pause with the DOT Plot pointing to more rate hikes, today the SNB and the BOE should hike by 25 bps
11 hours ago