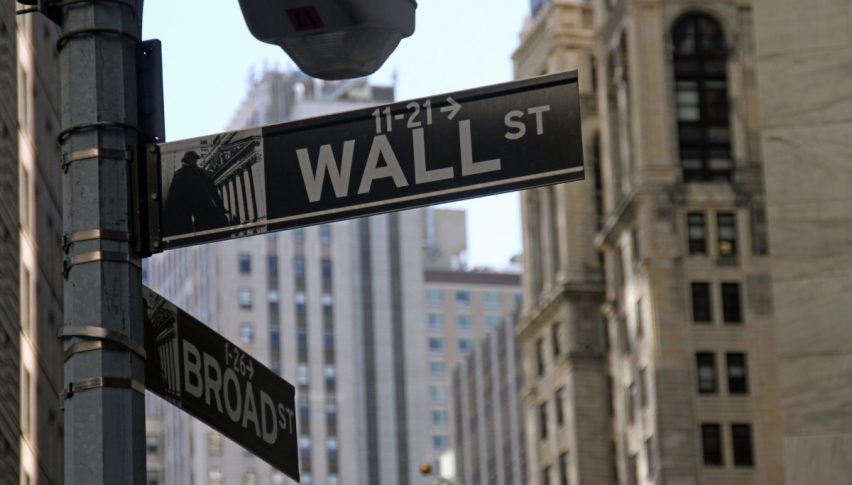 U.S./Iran Tensions Shock The DJIA
Wall Street has been on a rollercoaster since this week's U.S. airstrike against Iranian interests in Iraq. Today's session has been no different. At the halfway point of the trading day, the DJIA DOW (-165), S&P 500 SPX (-12), and NASDAQ (-32) are all in the red. However, values are well off intraday lows and appear to be gaining strength as the closing bell approaches.
In the U.S., the drone strike that eliminated Iranian military honcho Qassem Soleimani has ignited a political firestorm. Democratic congressional leaders are stating that the operation is likely to fuel a large-scale war in the Middle East. Earlier, President Trump defended the strike via Twitter:
"General Qassem Soleimani has killed or badly wounded thousands of Americans over an extended period of time, and was plotting to kill many more…but got caught!"
No matter the final outcome, uncertainty is currently dominating market sentiment. Commodities and safe-havens are up while the DJIA and equities are feeling the heat.
DJIA Falls, Safe-Havens On The Rally
Aside from gold, the Japanese yen is leading safe-haven performance today. The USD/JPY is plunging south, having stalled momentarily at November 2019's low (107.88).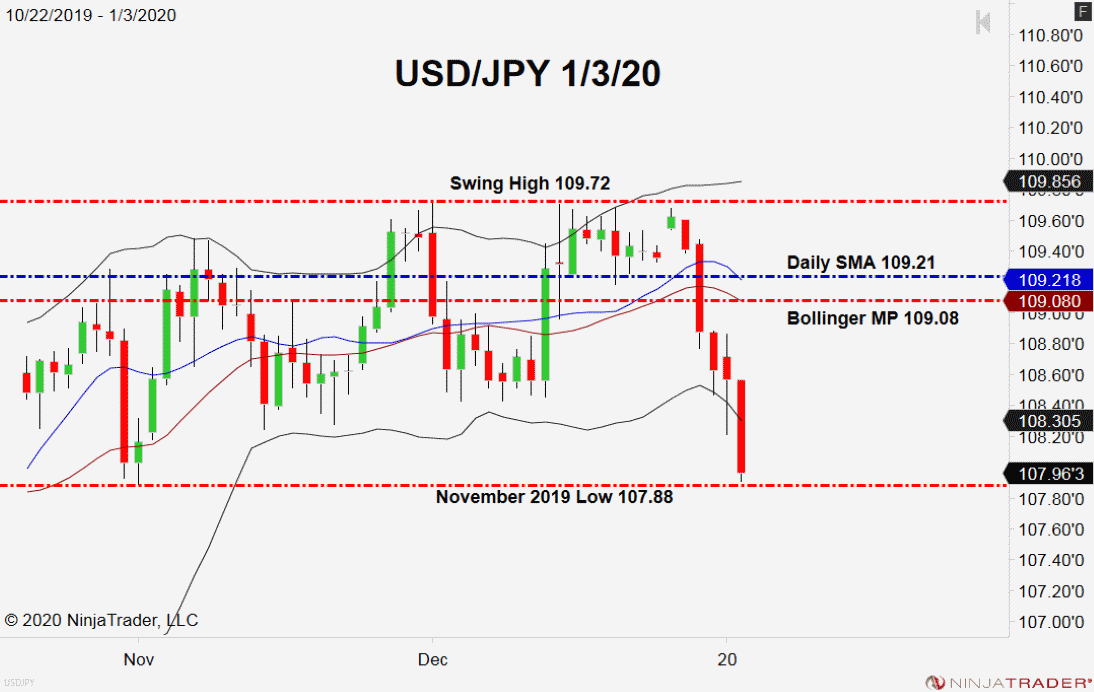 For the near future, there will be one level for the USD/JPY on my radar:
Support(1): November 2019 Low, 107.88
Overview: At the moment, the U.S./Iran situation is driving the action in American markets. Accordingly, even though the USD/JPY is at a key long-term support level, it isn't a good idea to fade the safe-havens going into the weekend. 
The situation in the Middle East is fluid and there is a very real chance of further military actions over the weekend. If we see new U.S. drone strikes or an Iranian retaliation, particularly in the Strait of Hormuz, then safe-havens are likely to open next week GAP up and the DJIA GAP down.