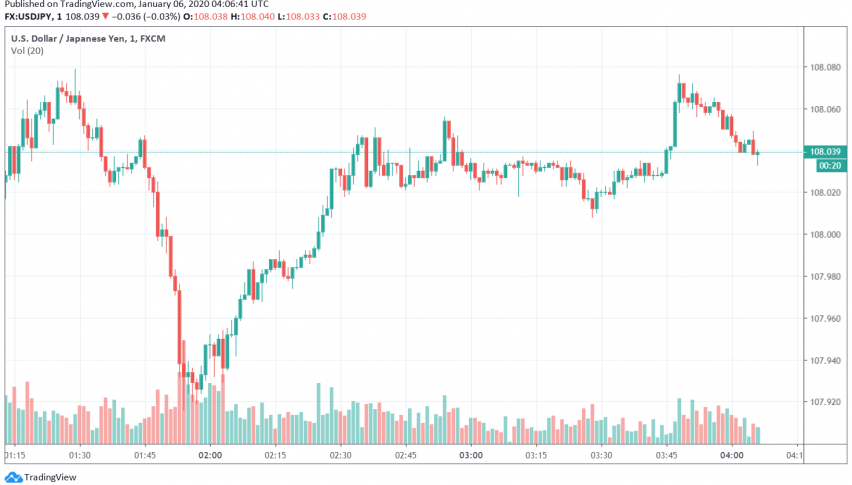 Safe Haven Japanese Yen Soars to Three-Month Highs
Posted Monday, January 6, 2020 by
Arslan Butt
• 1 min read
The safe haven currency Japanese yen has climbed to the highest levels since three months early on Monday over escalating tensions in the Middle East following US airstrikes which resulted in the killing of a senior Iranian military official and the leader of a militia group. At the time of writing, USD/JPY is trading at around 108.03.
According to the US, Iran's missile forces are in a state of heightened alert even as President Trump threatens retaliation in case Iran hits the US back for this attack. Meanwhile, the Iraqi parliament passed a resolution to remove all foreign troops from its region, a move that has caused the US to threaten sanctions on Iraq.
Safe haven currencies like the Japanese yen and Swiss franc find favor in times of heightened uncertainty in financial markets as they are considered less volatile. Markets remain concerned that a flare-up in tensions between the US and Iran could have an impact on other developed regions, which has the EU, Britain and Oman calling for a diplomatic resolution to the situation.
Durable goods orders showed a 0.2% increase in August, against -0.5% expected and July's -5.2% decline, which was revised to -5.6%
8 hours ago