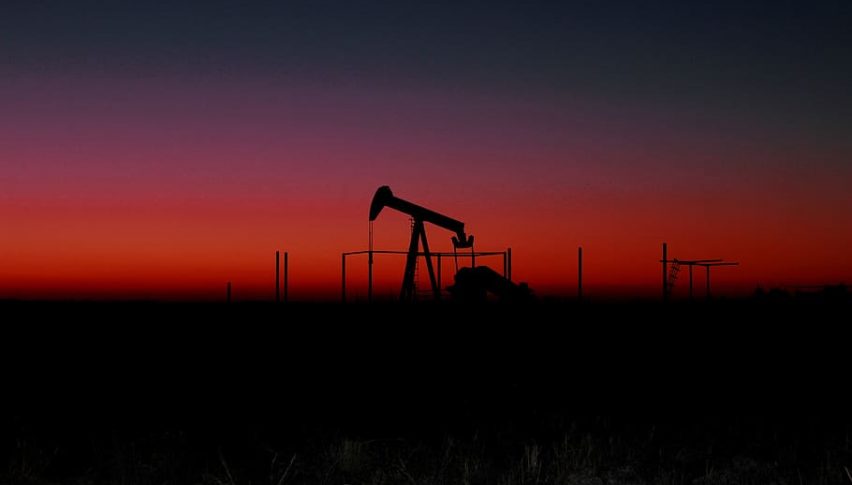 UK Oil Could Cross $150 if US-Iran Conflict Escalates to Full-Scale War
Posted Tuesday, January 7, 2020 by
Arslan Butt
• 1 min read
UK Brent crude oil pushed past $70 per barrel on Monday, the highest levels seen since seven months, over fears of escalating geopolitical tensions in the Middle East region. Analysts have forecast that Brent crude could soar beyond $150 in case the conflict between US and Iran increases to a full-scale war.
Not only will this send crude oil prices soaring, but it will also impact economic growth around the world as a result. Crude oil has been making steady gains in recent weeks following optimism surrounding the upcoming US-China phase one trade deal, but received an unexpected boost last week when the US launched airstrikes across several locations in Iraq and Syria.
The drone strike on January 3 killed a top Iranian military commander, Qassem Soleimani, and sent world markets into a tizzy in fear of possible retaliation by Iran. US President Donald Trump has also issued threats to Iran, warning that if it retaliates, the US could attack important heritage sites around Iran.
Provocative rhetoric from both sides have markets on edge as the world waits to see how Iran would react. Any escalation of tensions in the region could potentially disrupt crude oil supply from leading oil producers, sending prices higher.