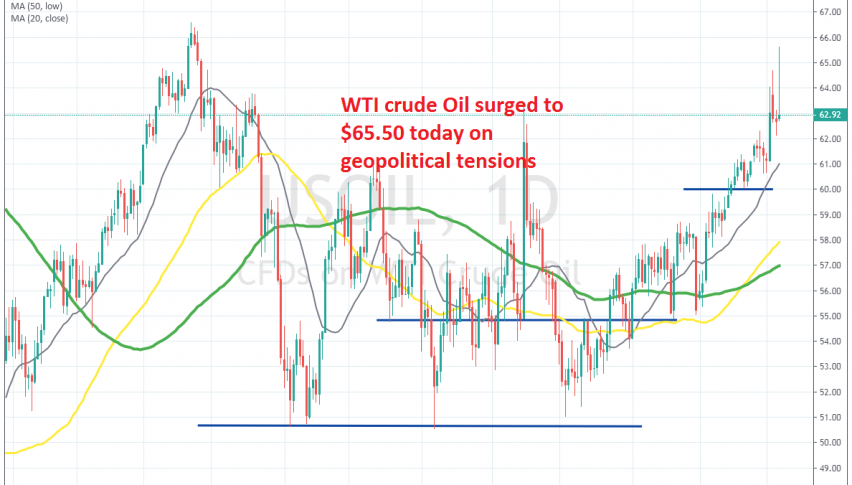 Crude Oil Remains Bullish on Daily Chart Despite the Rollercoaster Ride Today
Crude Oil has turned quite bullish, especially in December. OPEC+ decided to place additional production quotas at the beginning of the month and WTI crude broke above the big round level at $60. The climb continued, but after the attack on Iran's Soleimani, the tensions increased in the Middle East and fears of a production disruption sent Crude Oil prices surging again.
Although, in the last two days we have seen a pullback lower. Buyers failed to reach $65 on Monday and it seems like they are staying on the sidelines, until the pullback lower is complete. The pullback seems complete now, with the price finding support at the 50 SMA (yellow).
The stochastic indicator is oversold on this time-frame, although the pullback might get a bit deeper and reach the 100 SMA (green). The initial panic after the killing of Soleimani which sent Crude Oil surging is wearing off, hence the pullback lower.
Today Crude Oil surged higher to $65.60s, after the Iranian missile attack on US facilities. But, we haven't heard from Donald Trump yet, which has calmed the markets down again. Although, this hot issue is far from over, so I expect Oil to turn bullish again on the H1 chart, because it is still quite bullish on the daily chart.