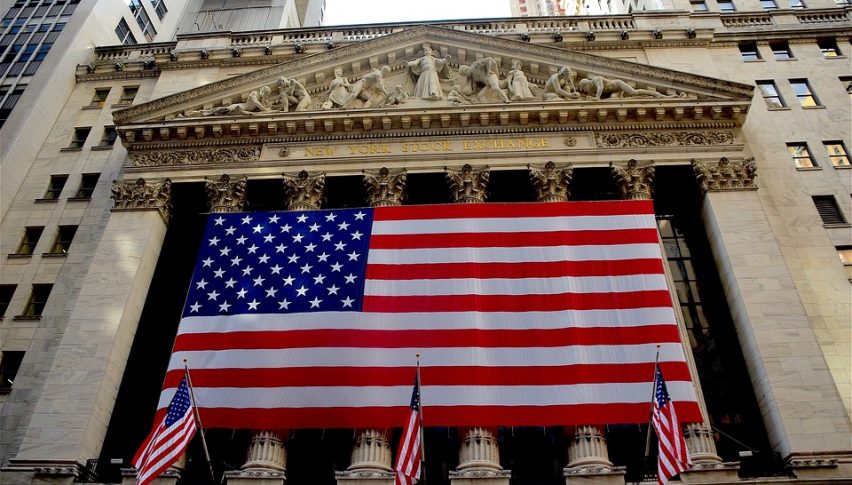 "Resilience" Is Today's Wall Street Theme
It has been a tumultuous 24 hours on Wall Street, spearheaded by last night's Iranian missile attack on U.S. military installations in Iraq. Since the event hit newswires, we have seen massive whipsaw action across the board. At press time (about 1:15 PM EST), stocks are driving toward all-time highs, gold is back near 1550.0, and WTI has slipped beneath $60.00. Each of these events suggests that the markets expect a rapid de-escalation of Middle Eastern tensions.
At the half-way point of the U.S. session, the stock market bulls are flexing. The DJIA DOW (+190), S&P 500 SPX (+20), and NASDAQ (+70) are all well into the green. This is surprising given the degree of uncertainty currently present in the marketplace. Nonetheless, it appears as though Wall Street heavyweights are ok with buying everything in sight except Boeing (BA).
The Bulls Are Back On Wall Street
If nothing else, today's bullish action in U.S. stocks tells us just how strong these markets currently are. S&P 500, DOW, and NASDAQ futures all plunged immediately following news of the Iranian missile strikes becoming public. Now, the action has shifted 180 degrees as institutional capital has stepped in and bought the dip.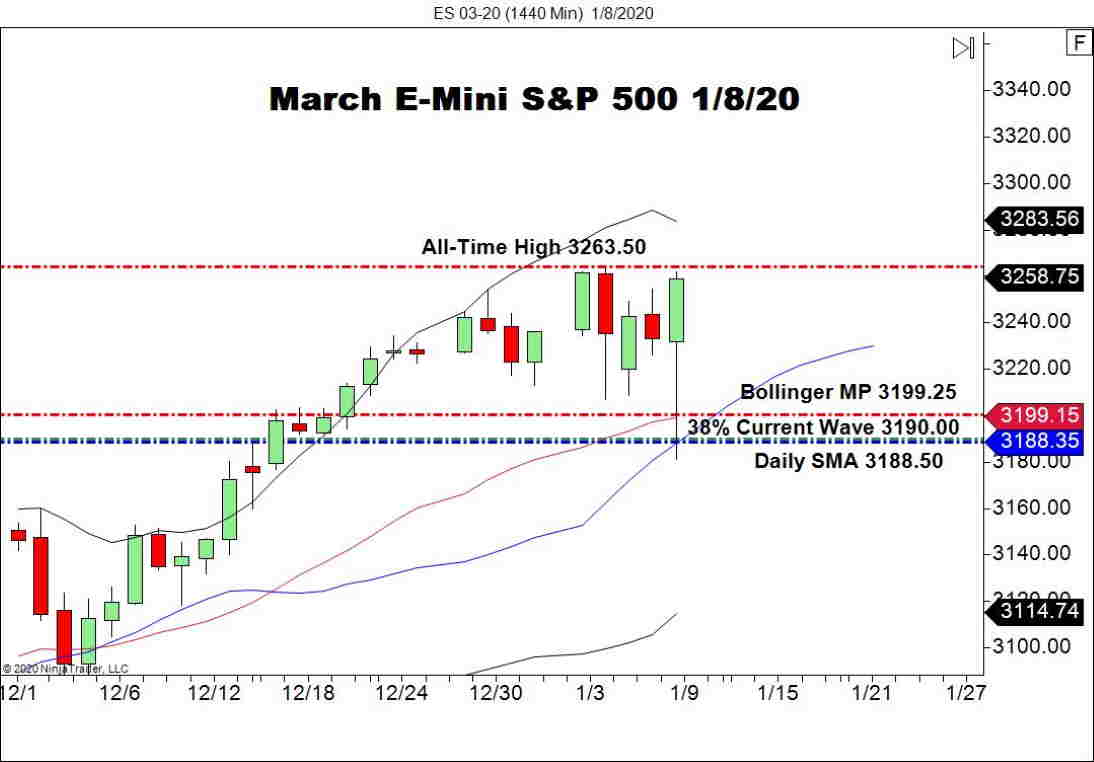 Here are the key levels to watch for March E-mini S&P 500 futures:
Resistance(1): All-Time High, 3263.50

Support(1): Bollinger MP, 3199.25

Support(2): 38% Current Wave Retracement, 3190.00
Overview: In a Live Market Update from Monday, I highlighted a buying opportunity for the March E-mini S&P 500. The trade turned out to be a success, generating 75 ticks profit. If you missed the recommendation and analysis, feel free to check it out here.
In the chaos that followed last night's missile attacks, the 38% Current Wave Retracement (3190.00) proved to be valid support for the March E-mini S&Ps. This is an extremely bullish signal and one that indicates Wall Street is definitively bullish on U.S. stocks.
Safe havens such as Gold and the JPY have been taking advantage of the financial troubles with the ban king system and lower FED rate odds
1 week ago