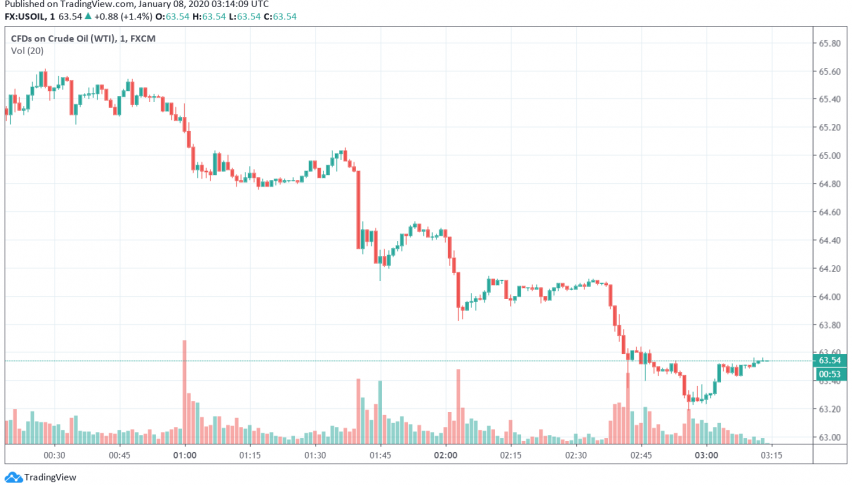 WTI Crude Oil Prices Soar After Iran Attacks US Military Bases in Iraq
Posted Wednesday, January 8, 2020 by
Arslan Butt
• 1 min read
WTI crude oil prices have soared to a several months' high early on Wednesday after Iran launched missile attacks against US military bases in Iraq in retaliation to last week's drone strikes. At the time of writing, WTI crude oil is trading around $6 per barrel.
Earlier today, Iran fired over a dozen ballistic missiles targeted at military bases in Iraq that house US and coalition troops. The Iranian Islamic Revolutionary Guard Corps have since claimed responsibility for the attack.
So far, the US government has not confirmed the extent of damage inflicted by these missile attacks. However, reports of escalation in tensions between the US and Iran have served to heighten concerns in the market and send crude oil prices higher for now.
Iran had vowed to avenge the death of its top military commander Qassem Soleimani in US-led airstrikes last week.